Stamford Primary Schools Cross Country Championships 2018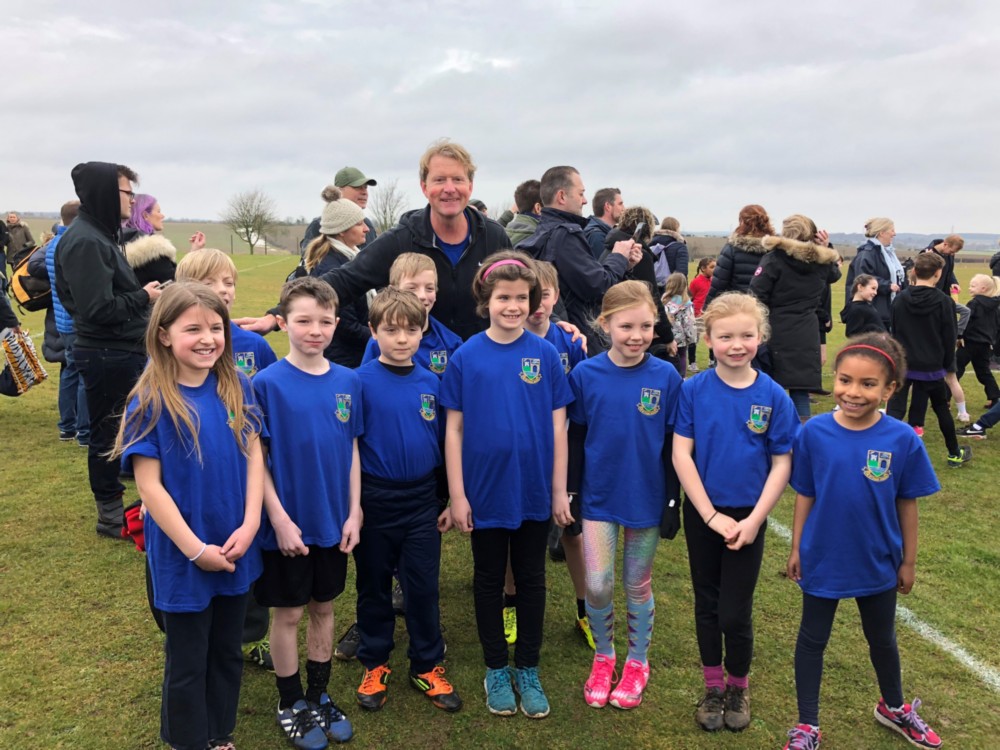 On Saturday 10th March, Ten supreme athletes from Bythams Primary School braved the weather to run in the Stamford Primary Schools Annual Cross Country Championships. It was a brilliant morning and the children were very well supported by parents and siblings. As Head Teacher of our school, I  was so proud of our athletes who showed real determination during their race and they all gave 110%!
ALL of the Bythams runners finished in the top half of their respective races (the Bythams daily run is certainly paying dividends). Ella Barratt was our top placed girl who was awarded a medal for her 5th place out of 80 runners from years 3 and 4 (don't forget Ella is only a year 3 and she was also racing against a lot of year 4 girls so it was a fantastic achievement). A beaming Ella stated, "I really enjoyed the race and I was so proud to finish 5th out of 80. Wow!"
It was a great morning and all ten of the athletes were awarded 20 House Points and a Head Teacher's Award for their fantastic achievement. Next year I would like to see twenty Bythams Athletes entering the event!
Our supreme athletes were: Talitha Rees; Ella Barratt; Harry Hodgkin; Alfie Martin; Matilda Hind; Alice Barratt; India Espin-Silvester; Joe Watson; Seb Duxbury and Dan Watson. Great Job and a massive thank you to our runners and supporters!