Hello and welcome from Mrs Hardie, Mrs Shepherd, Mrs Lovesey and all the children in Badgers' class.
Peasants, Princes and Pestilence
Flee your fields, close your doors and pull up the drawbridge: the dreaded and deathly 'Great Pestilence' is here! Mount your steed and gallop through the dark and deadly world of 14th century Britain, sword and shield at the ready, pledging your allegiance to king and country!
If you smell a rat, my friend – get out of there!
This term we are learning all about the Black Death of 1348, covering the grotesque effects of bugs and bacteria on the human body to the violent jousting matches between knights.
Some children have already completed their homework projects. Check out the amazing plague doctor masks made by Poppie and Dan W.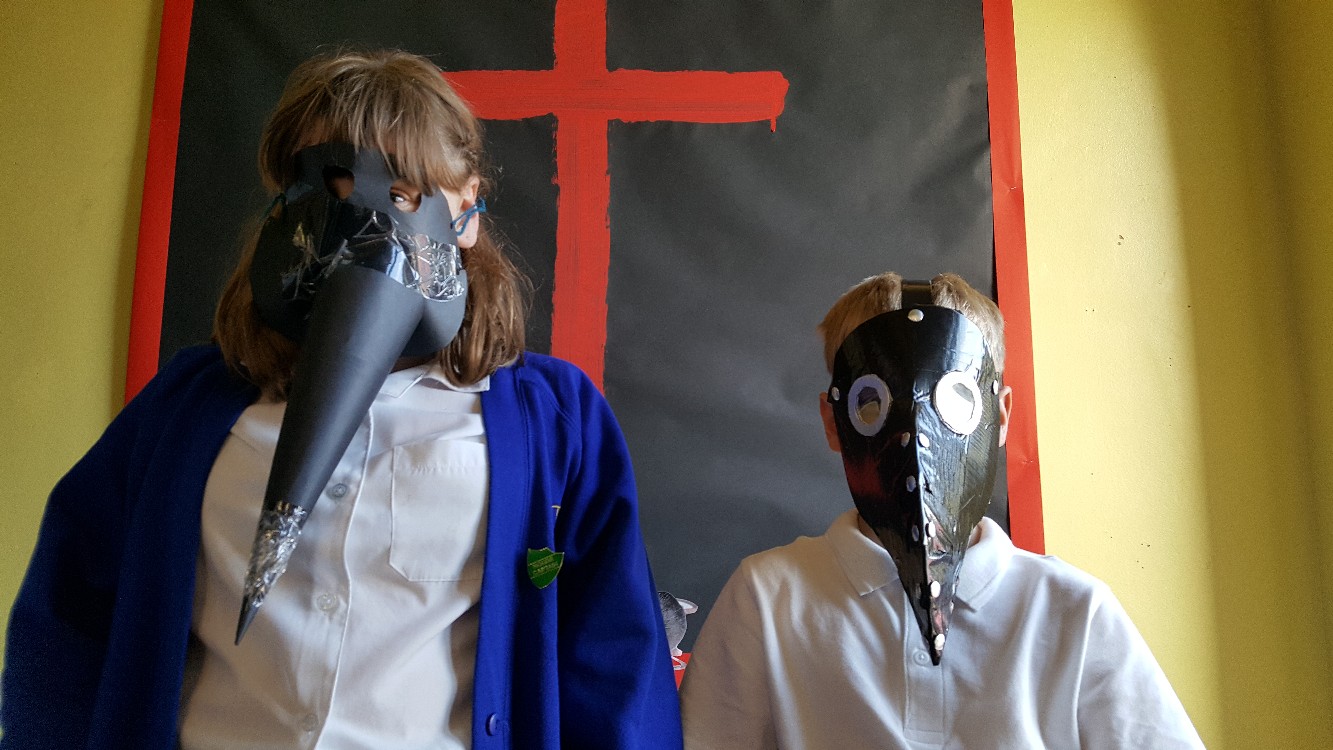 Growth Mindset
At the Bythams Primary School we believe in a creative curriculum to engage the children. As part of this we are encouraging the children to develop a 'Growth Mind set'. This is when children keep on trying to develop and improve, learning how they learn best and thinking about what they need to do next.
This website link to CBeebies explains the idea of a growth mind set really clearly have a look at how this really encourages children to think and learn. Growth Mind set link.
Mental Maths Bootcamp
Maths Boot Camp is a series of activites to aid year 6 SATs - by the end of Boot Camp, all past Maths SATs papers will have been completed. It can be carried out in class with your teacher, or on your own at home: Read instructions. The first 6 days of Maths Boot Camp are free.
Copyright Compare4Kids (UK)