The new school council members are
Badgers: Paige Leverseidge and Joe Watson
Foxes: Amelia Blake and Ashleigh Goodall
Squirrels: Isabella Pridgeon and Jess Pearsall
Hedgehogs: Lola Anderson-Smith and Sam Pollard-Jarman
The School Council will meet every 3 weeks with Mr Clarke.
The aims of the School Council are as follows:
To make sure that our school is a safe and happy place for children.
To make sure that children have a place to voice their issues.
To encourage all children in the school to suggest improvements.
To make sure any suggestions or concerns are listened to and acted upon.
Children in Need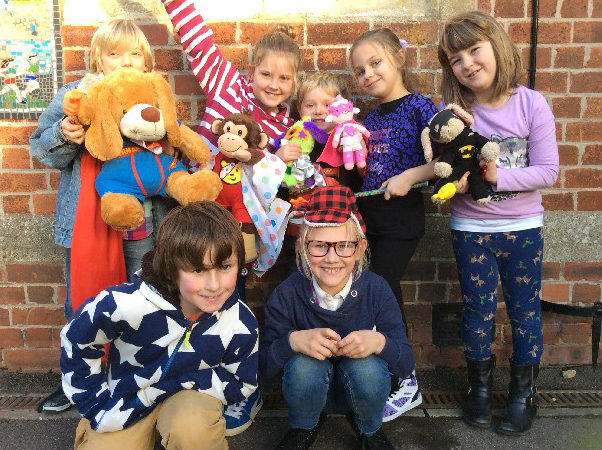 Pupils and staff at the Bythams School had fun raising money for Children in Need. The School Council pupils organised the day and funds were raised by selling cakes donated by the children and their families, a competition to make your favourite teddy into a Super Hero and allowing the children to come to school dressed to impress. The total raised at the Bythams was £172.85 and we would like to thank all the children and parents for their support. Well done Bythams!