Egyptian Day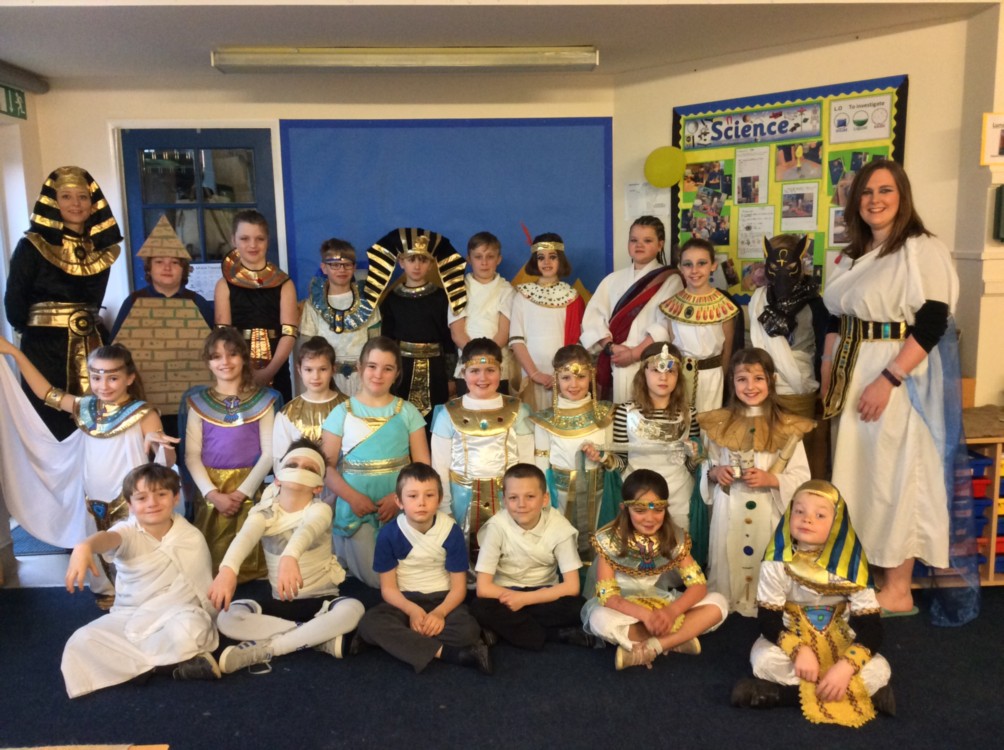 The children looked fantastic all dressed up in their Egyptian outfits. We had gods, pharaohs, slaves, mummies and even a pyramid!
We started the day learning about mummification. After a live demonstration, which involved removing all the organs and drying out the body, all of the children had chance to embalm each other. Luckily they survived so we didn't need to find them a sarcophagus, and bury them in a pyramid. We learnt why the Egyptians had Canopic jars, and how they stored the organs. Following this they made their own jars and organs to go inside them.
After break time they learnt about hieroglyphics and how this language uses more than 700 pictures to represent all the words, sounds and letters. They were then able to write their own messages and see if their friends were able to work out what they wrote. While this was happening groups of children went out and made flatbreads. This was a type of bread the Egyptians would have made as it didn't have any yeast. They tasted so good and all the children took a recipe home so they could make them again.
During the afternoon we had yet more activities! The children got to make and design their own 3D pyramid, and design their own death mask using a variety of materials. Furthermore, they made salt dough cartouches. These are name plates which go on their sarcophagus so spirts can find their body again.