FOBS aim to:
Raise money for the school to provide the 'extras' to benefit ALL the children
Organise events and activities for children to have fun and socialise out of school
Provide a support network between parents
Promote the family feel of the school and link in with the wider community
Fund Raising
May Fair
Despite the showers…we raised a fabulous £1800 at this year's May Fair – Thank you! Whilst the weather tried to dampen spirits, your support shone through! The monies raised mean that we can replace the roof on the outdoor classroom.
And another thank you…
You raised a brilliant £296 from the Bags-to-school collection
Christmas Fair
We are really pleased to announce that the Christmas Fair and the selling of all the Christmas gift items raised a whopping £780 for school!  Thank you so much to everybody who helped out, and all of you who came along and supported the day. Below are a few pictures from the day, taken by Mr Pollard.
Last year FOBS donated a massive £10,500 to the school:
| | |
| --- | --- |
| £ 9,730   | towards 'The Big Build' |
| £480 | for panto bus |
| £170 | for hot chocolates & milkshakes |
| £120 | for YR 6 leavers gifts |
Thank you to everyone who donated, volunteered, made cakes, ran stalls, etc.  We couldn't have done it without you.
This year our fundraising  target is £10,000.
Money raised will go towards replacement of the Trim Trail, repair of the outdoor class room roof, and equipment/storage for Reception's Outdoor play area.
We are in the process of applying for a £5000 community grant from Aviva Insurance, for the Trim Trail Replacement.  To be in with a chance to win we need your votes between 21st October -  18th November.
Please vote using this link:
https://community-fund.aviva.co.uk/voting/project/view/16-2927
Below  list of events and fundraising that are planned over the next year.  It is by no means finalised yet, so if you have any ideas for raising money that you would like to suggest, or help with, please get in touch!
PROVISIONAL FOBS/SCHOOL EVENTS & FUND RAISING 2016/2017

Date

Whats on

Event/Initiative

Lead/ Owner

Term 1

5 Sept - 21 Oct

Fri 21 Oct

Halloween

Fancy Dress Disco, selling snacks glow items and transfers

Eleanor

Fri 21 Oct

Autumn Raffle

Tea & Cakes after school and raffle draw

Rachael

Fri 21 Oct

Vote, vote, vote!

Voting opens for Aviva Insurance Communtiy Grant

Clare

Term 2

1 Nov- 20 Dec

Sat 5 Nov

Bonfire Night

Sell glow items/sweets at Castle Bytham bonfire night

Emily

Nov 1-4th

Bags 2 school

Collect unwanted clothing in local villages and school

Sat 26 Nov

Tree Dressing

With Spinney, FOBs provide Refreshments, and possible spinney fun run?

Clare

 6/7 Dec

Nativity

KS1 Nativity  providing photos dvd & refreshments

15th Dec

Carol Concert

KS1 Carol concert providing refreshments

Dec

Xmas Fair

Stalls & Games  Refreshments

Term 3

4 Jan - 10 Feb

Jan

Quiz night

F&C Christmas jumper quiz night ?

Fri 10 Feb

last day term

Valentine Disco, selling snacks glow items and transfers

Eleanor

Term 4

20 Feb - 31 Mar

Sun 26 Mar

Mothers Day

Flowers/Sweets/Gifts sold at school

Suzie D

March

Bags 2 school

Collect unwanted clothing in local villages and school

Fri 31 Mar

last day term

Easter Disco?

Mon 17 Apr

Easter

Easter Egg Hunt & Refreshments at Spinney?

Term 5

18 Apr - 26 May

Term 6

5 Jun - 19 July

Sun 18 Jun

Fathers Day

Flowers/Sweets/Gifts sold at school ?

17/18 Jun

CB Fair

Childrens stalls/Face painting

Rachael B

Tue 27 Jun

Sports Day

Refreshments

Jun/July

Tough mudder

Spinney obsticle course for kids and families?

Mel B

 12/13 Jul

Summer play

KS2 play providing photos dvd & refreshments

Clare W

Wed 19 Jul

Summer Social

End of term BBQ, Puds & Pimms
Our Committee
Chair
Clare Watson
07854 329967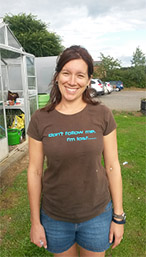 Vice Chair:
Eleanor Massey
07988 700208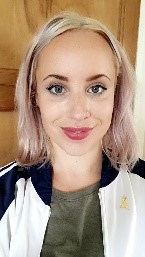 Secretary:
Rachael Barratt
07802 646820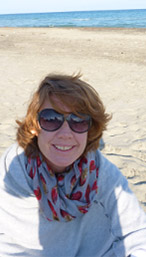 Treasurer:
Suzie Duxbury
07903 595669