Online Safety
We need your help to keep your children safe on the internet. The school's internet access is tightly controlled but when children access the internet from home, the same restrictions do not necessarily apply.
Think U Know
To teach your children to keep themselves safe we provide lessons and information to help guide children in making appropriate and safe decisions. One of the best sites which is used in school with the children is Think U Know.
National Online Safety
If you are concerned, or need any more information regarding apps or sites your children access, please visit the National Online Safety website.  They have parent guides detailing everything you need to know and safety tips for parents. This is an example image of the guides. Please follow the above link to read them in more detail.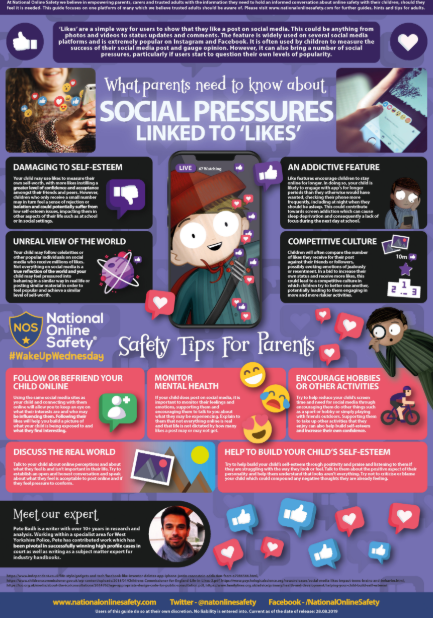 SWGfL is a not for profit charity ensuring everyone can benefit from technology free from harm. Forming 1/3 of the UK Safer Internet Centre, our experts advise schools, public bodies and industry on appropriate actions to take in regards to safeguarding and advancing positive online safety policies.