Welcome to Badgers Class! We are a mixed Year 5 and Year 6 class. Our teacher is Mrs Shepherd and our teaching assistants are Mrs Lovesey, Mrs Flowers and Mrs whitehead.
In Summer Term 1 we will be finishing our work on Hola Mexico and starting a new topic – Pharaohs!
Let's travel back 5000 years, to the dusty realms of ancient Egypt. Cruise along the Nile, entering a world of mysteries and curses, mummies and kings. Find out about life on the river's fertile banks, discovering Egypt and its fascinating culture. Unravel the secrets of ancient tombs, using historical sources and ancient artefacts. Find out about powerful pharaohs and grandiose gods.. Become an apprentice and work for Ramose, the chief embalmer at the Beautiful House. Help him prepare a body for its journey into the afterlife. Now open the doorway to ancient Egypt. Who knows what treasures you will find?
World Book Day
We celebrated World Book Day in Badgers Class by making our own mini-books on the Chihuahuan Desert in Mexico. We researched the facts, folded A4 paper to make an 8 page book, then wrote and illustrated our publications. Most children made an information book, but a few decided to write a story set in the desert and weave the facts into their narrative; we even had a diary written by one child! In the afternoon, the children read and shared their favourite books that they had bought in from home.
The human heart
Spring Term 1 kicked off with learning about the human heart and the circulatory system. In Writing, we imagined that we were a newly formed blood cell and described, with thoughts and feelings, our journey from bone marrow to the chambers of the heart. The effect of exercise and the health risks to the heart were brought to life in our P.E. and Science lessons. Our daily read, Pig Heart Boy, has raised many issues for discussion. As promised, and with great excitement, the class also dissected animal hearts to fully discover the workings of the heart for themselves - the photos show that even the most reluctant dissectors were soon fully engrossed!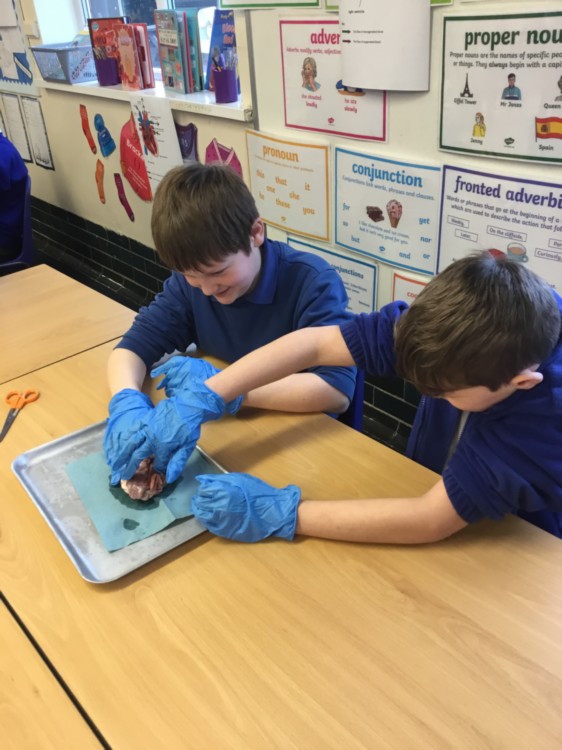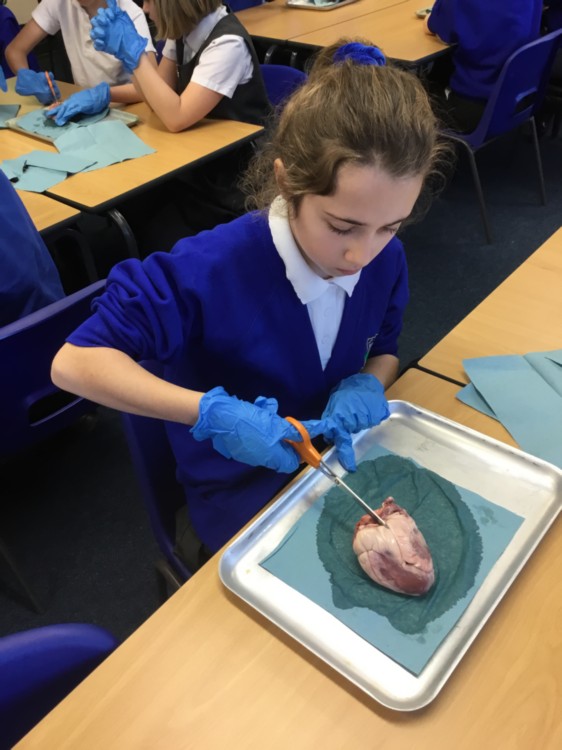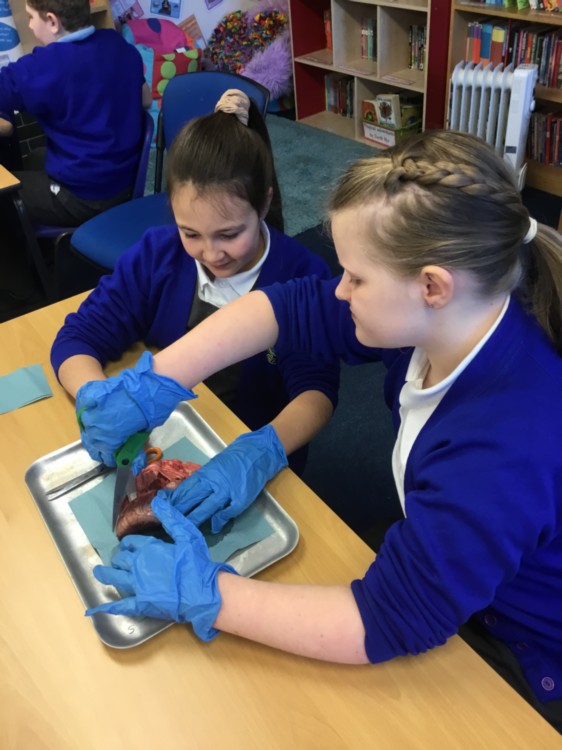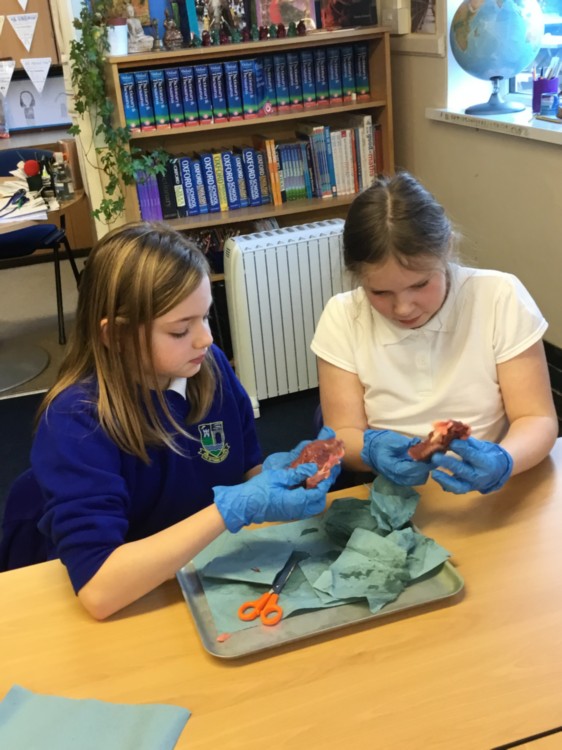 Fortune Tellers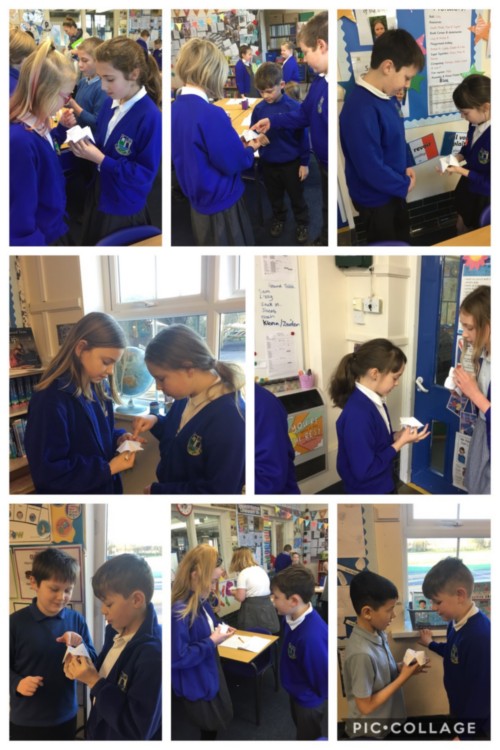 Having carried out extensive research on the heart, the class made "fortune tellers" with questions to test their classmate's knowledge. Everyone enjoyed tested each other and the adults in the class with their completed questions!
Grammar, Punctuation and Spelling
Grammar, punctuation and spelling is an important part of every day and we learn through a variety of activities. Our favourite is through playing games in small groups. Here you can see us travelling through time; practising changing the tenses of verbs from present tense to past tense.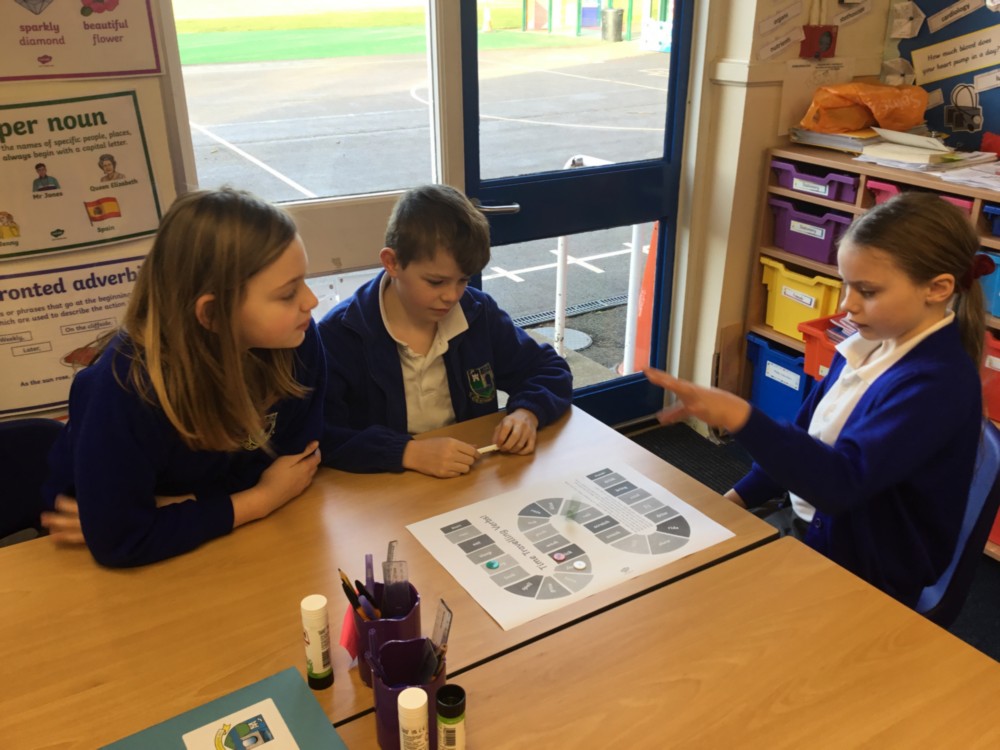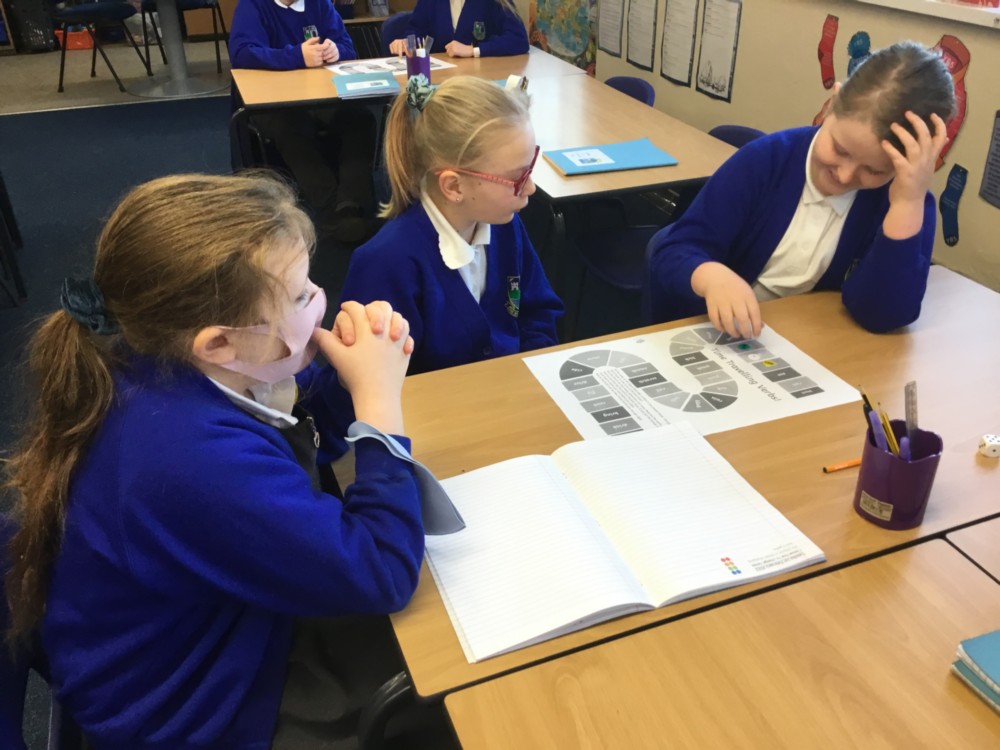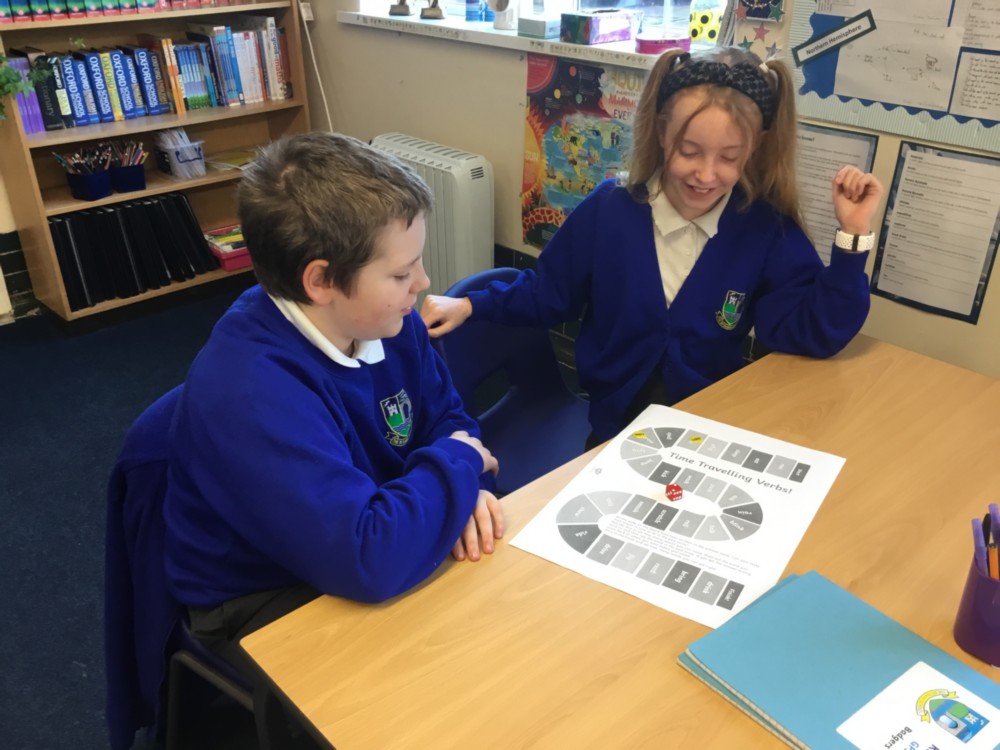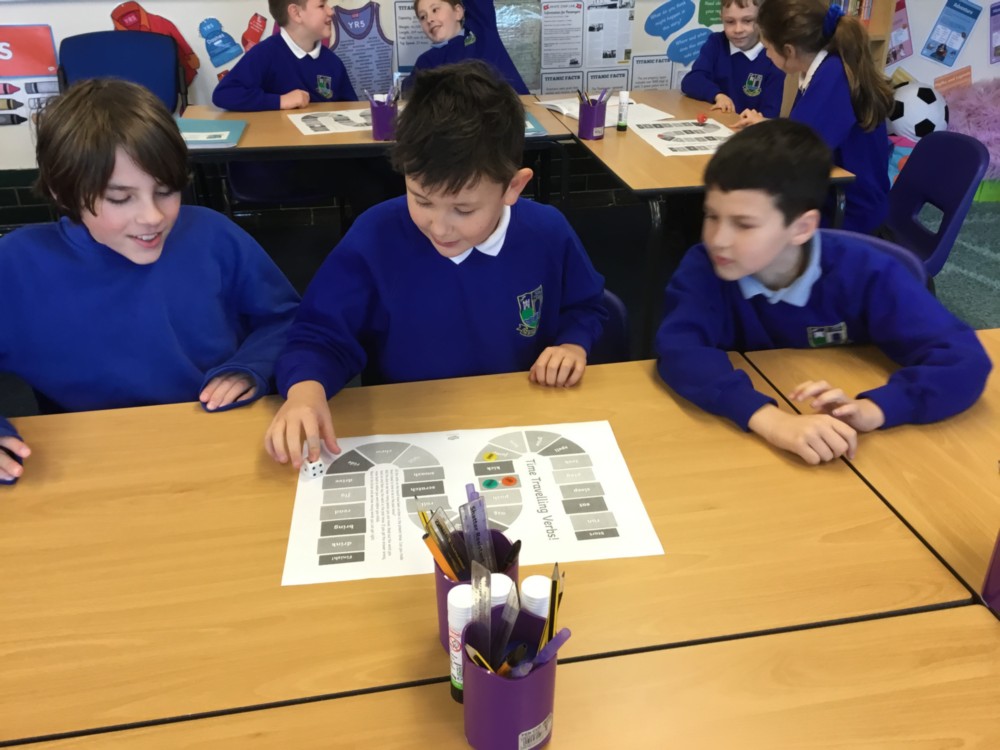 Budhism
Buddhism and the life story of Buddha have provided many opportunities for class discussion. We have studied the Eightfold Path and the Four Noble Truths and considered them in relation to our own lives. We have also played a game, as our photos show, to re-enforce our knowledge of the religion.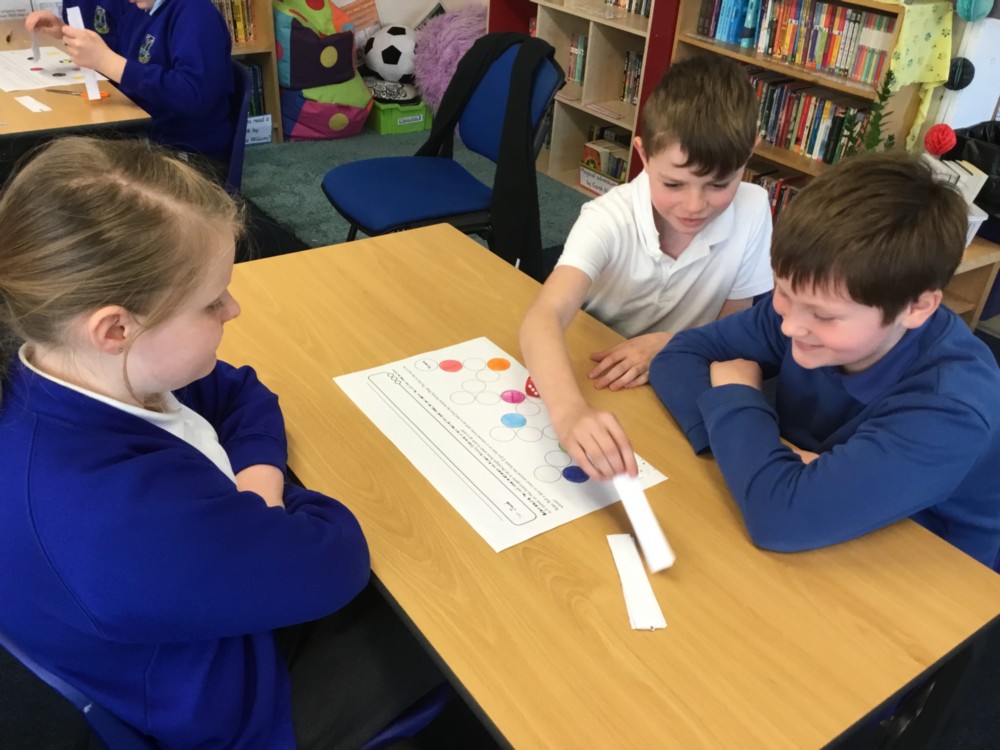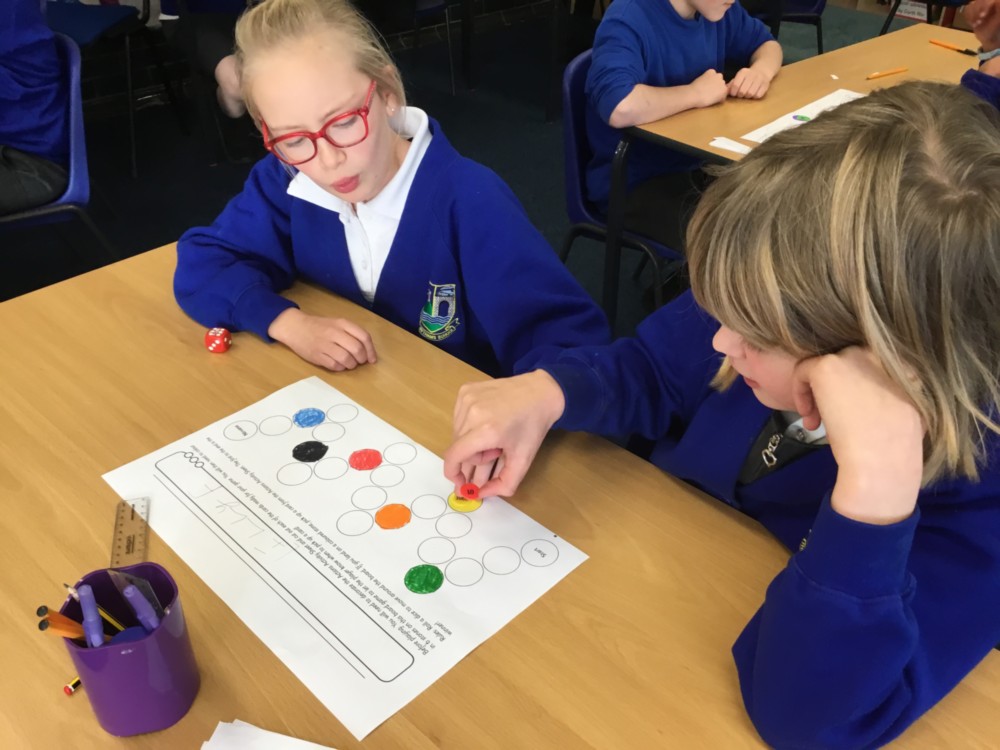 World War 2 Cooking
As part of our World War 2 topic we looked at rationing and it's effect on recipes, making four dishes that were common at that time. Chopping, mixing, frying and creaming were some of the skills practised. Everyone then taste tested the dishes during our VE afternoon. Main dishes of Potato Jane and Corned Beef Fritters were followed by Carrot Cake and an Eggless Fruit Cake.