We are a Year 5 and 6 class. Mrs Morris is our class teacher and our teaching assistants are Mrs Lovesey and Mrs Chambers.
Our first topic for the Summer Term is Beast Creator. We will be looking at a variety of mini-beasts from around the world. We will be making 3D models of mini-beasts and looking at their habitats.
Our English work this term will centre around our Class Read – The Explorer by Katherine Rundell, and we start off the term by looking at explorers who have explored The Amazon. We will continue to look at evolution through the book The Moth, and also look at metamorphosis through this amazing book.
Year 6 Cube challenge
Year 6 were set a challenge in maths to make a cube out of straws with the volume of 1 cubic metre. This is much harder than it sounds - as we all discovered! We learnt that as well as careful measuring, you need a great deal of patience and co-operation to succeed. Congratulations to Talitha and Ella for making their cube first and then supporting others with their work.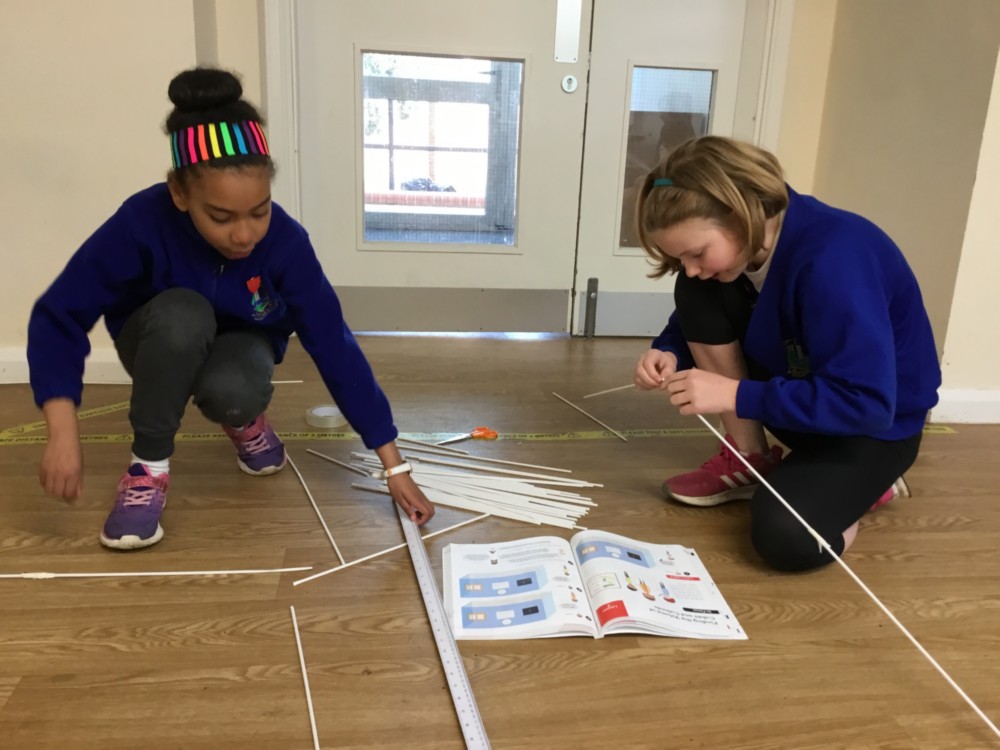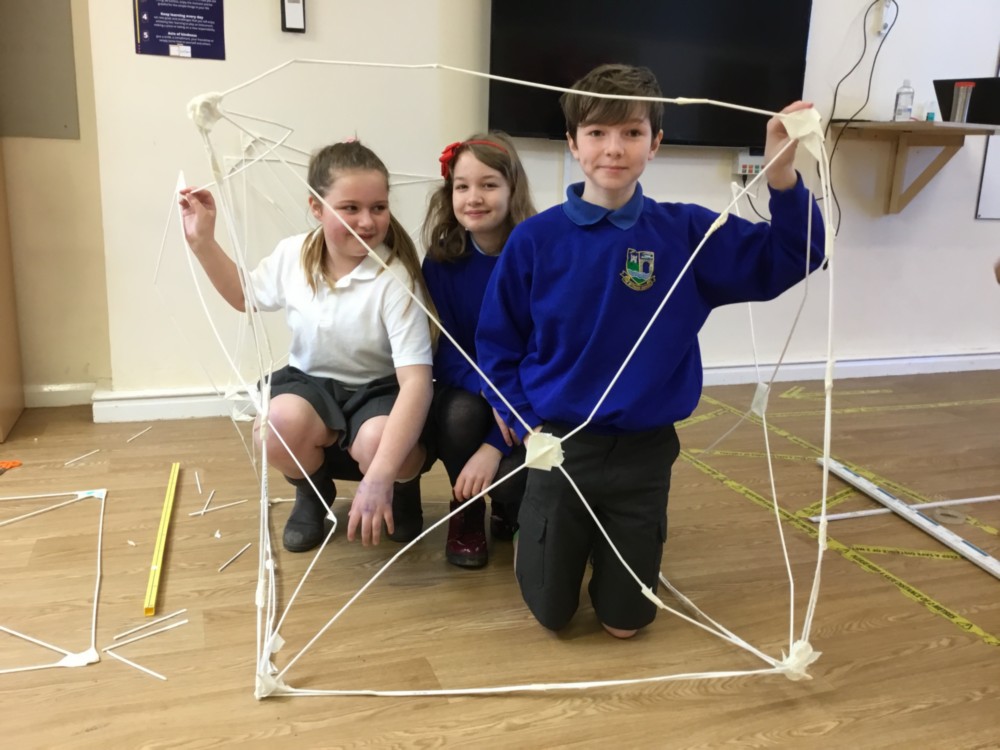 Update to Virtual Tree Dressing 14 December
Unfortunately our entry to the Tree Dressing competition did not win a prize. However we have been awarded a tree to plant. As the school has been developing a new wooded area, we will be planting our tree alongside the other saplings in the New Year. Many thanks to the Spinney Team for their generous donation.
Virtual Tree Dressing 30 November
Our class has entered the Virtual Tree Dressing Competition held by The Bythams Spinney. The pupils decided to dress one tree between them. They took ideas and inspiration from The Bythams Spinney website and from their "Gallery Rebels" Art topic during which they had examined the shades of autumn leaves.
Each pupil made the initial letter of their name from twigs that they collected from our "Mini Spinney" in the school grounds. They then wrapped these in brightly coloured wools. The following week the class walked to The Spinney and tied their letters to the chosen tree. Finally they collected leaves of varying shades and arranged them in a "rainbow" around the base of the tree.
Children In Need 13 November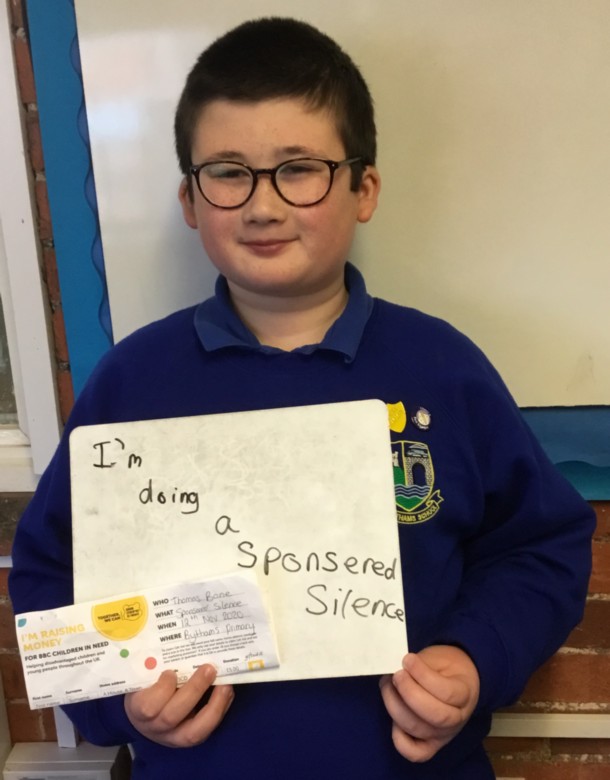 Thomas, from Year 6, raised £16 in sponsorship for Children In Need by remaining silent at school. His white board and pen were his best friends as they were the only way he could communicate during lessons and with his friends at break and lunch times. It was a fun way of raising money. Congratulations Thomas!