Welcome to Badgers Class. Badgers is our Year 5 and 6 class. Mrs Shepherd is our class teacher and Mrs Walker teaches Year 5 GAPS and maths every day. Our teaching assistants are Mrs Lovesey and Mrs Hill, with Mrs Blewett joining us for our English lessons.
Places of Worship 24 January
Our class, together with Squirrels Class, visited three very different places of worship. Our first visit was to the Faizan E Madina Mosque in Peterborough where we were shown the special features of a mosque by the Imam. He also explained how Muslims use the mosque to worship and complimented the children on their knowledge.
Next we visited the Bharat Hindu Samaj Mandir, also in Peterborough. After welcoming us, the Pujari described the statues of their gods and how they made offerings to them. We then had time to take a closer look and share what we already knew and also ask questions. Our visit ended with generously given refreshments.
Finally we travelled to Bourne and, after lunch in the church hall, visited Bourne Abbey Church. Father Chris explained how a church has many 'rooms', similar to our own homes, and what their purpose was within services of worship. We also learnt about the churchyard and saw the original Grammar School building. Finally, we learnt some new songs with Father Chris.
The day brought our R.E. lessons to life and gave us a much better understanding of the different ways people worship.
Hola Mexico! 10 January
Our new topic is Hola Mexico! We started by trying out different Mexican foods and listening to Mexican music.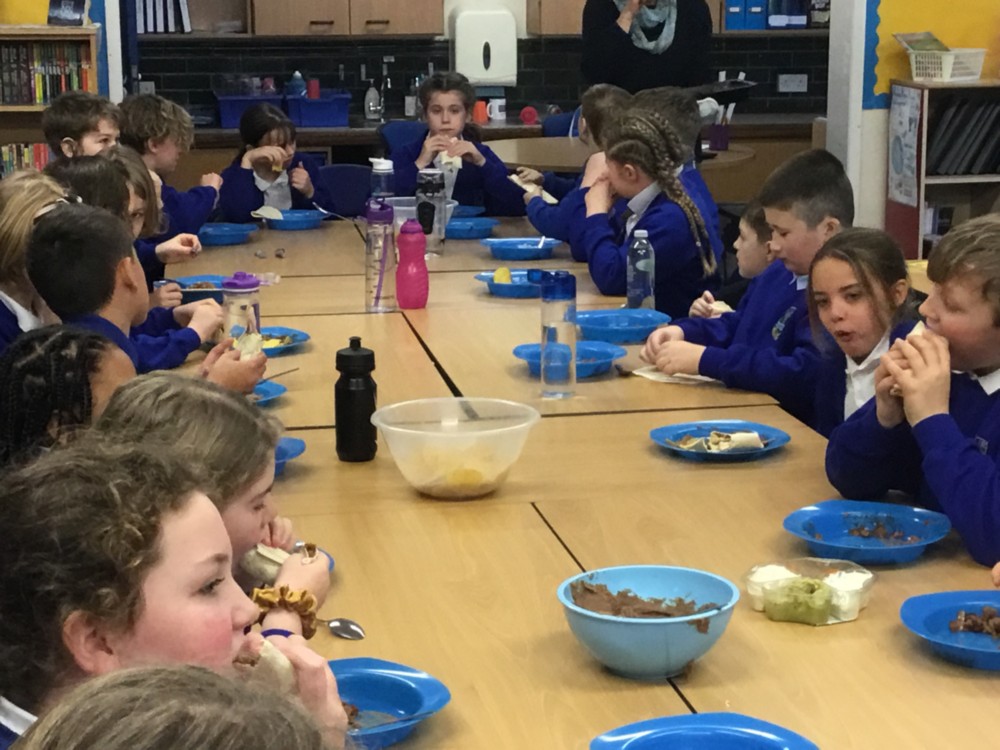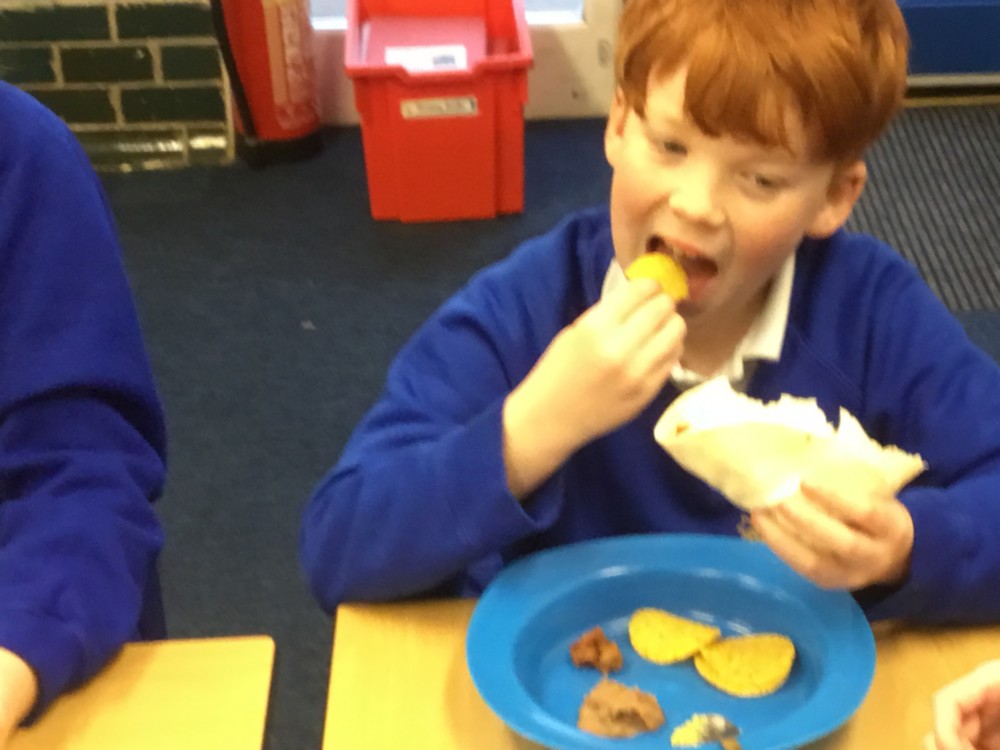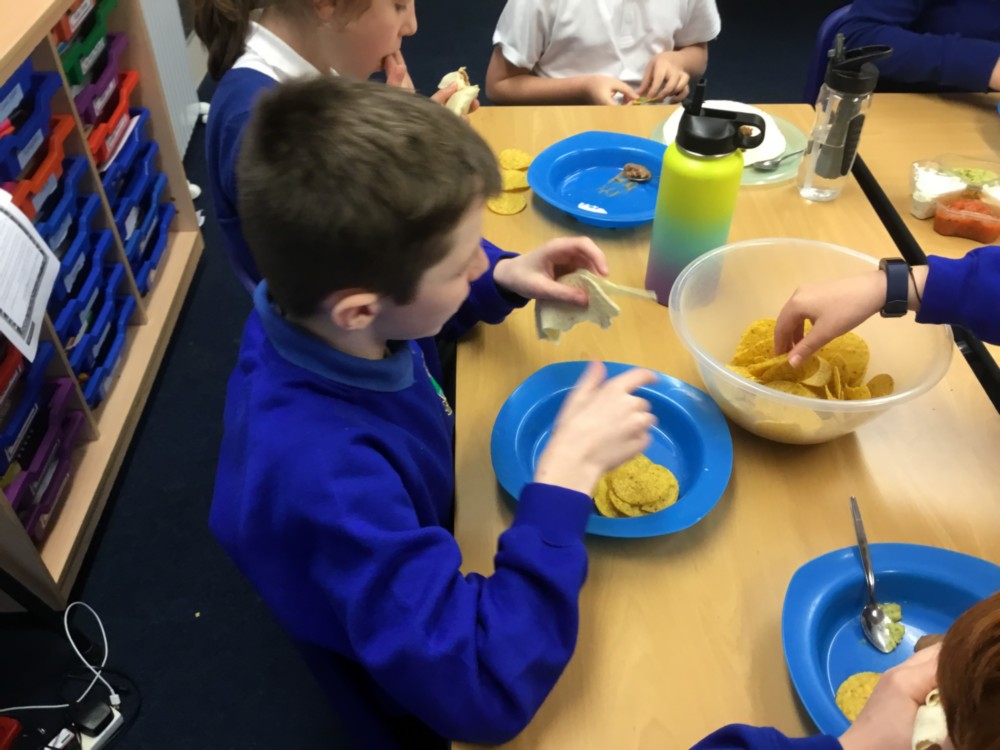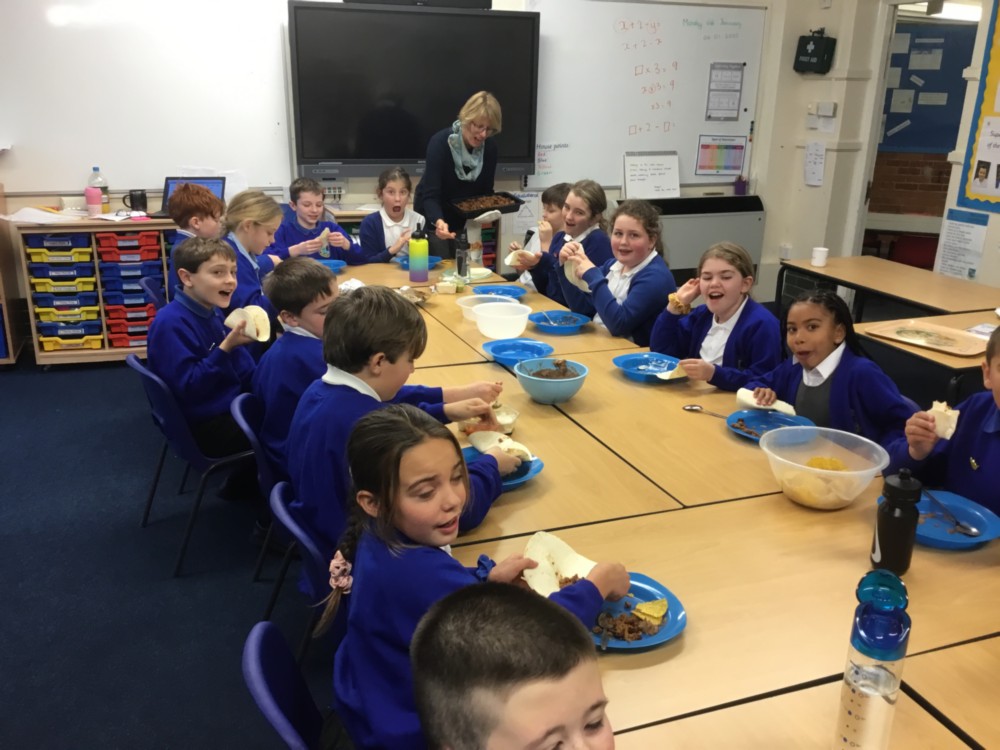 Brown Bears 10 December
Preparing and cooking 'Brown Bears' was the focus of Forest School this week. We made cookie dough then wrapped it around sticks before carefully 'baking' over the fire. They were, of course, delicious! Also we were happy to complete our forest sculptures remembering those who had died during WWII.
My Secret War Diary 6 December
In Badgers Class, we have been writing and presenting our work in the style of "My Secret War Diary by Flossie Albright". We had a walking gallery to share our work with each other.
VE Day Cooking 2 December
We completed our cooking for VE day with bite-sized Corned Beef Fritters.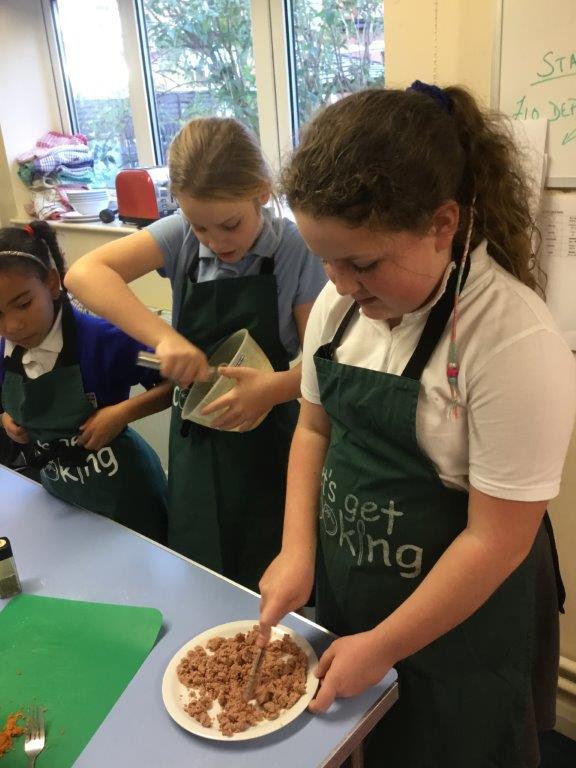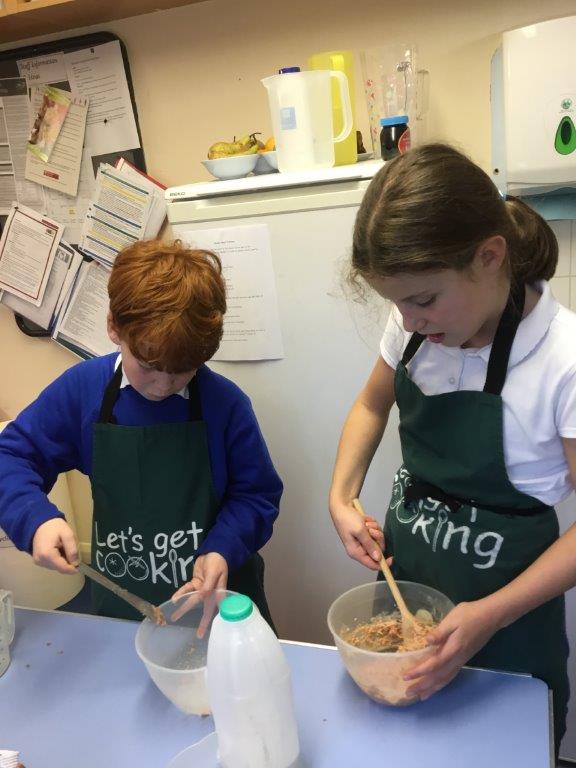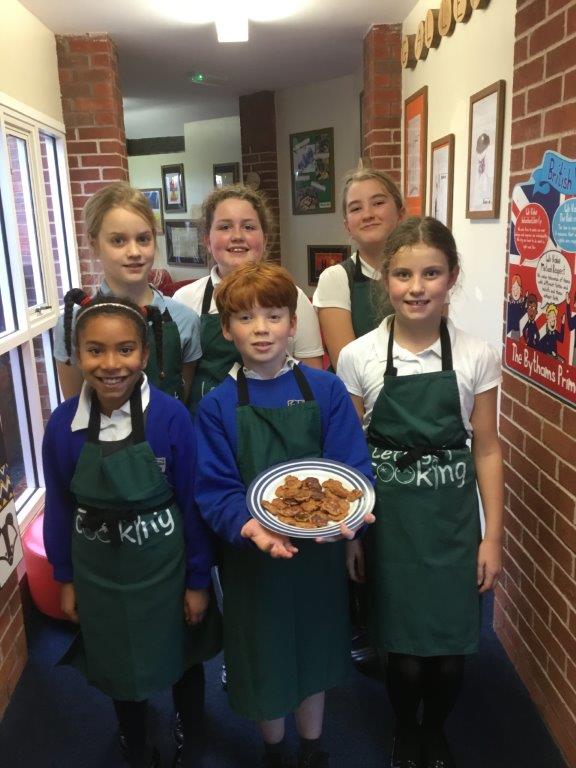 VE Day Tea Party 29 November
Badgers Class enjoyed celebrating their own VE Day tea party. We sang and danced to songs from World War Two, ate food we made from rationed recipes and shared our work with our parents and grandparents. A fantastic time was had by all!
A message from one parent: Thank you for a lovely afternoon. It's great to come in and see all the work the children have done and for them to have the chance to perform, it is so good for confidence building.
WWII Baking 22 November
Once again Badgers Class have been cooking for our VE Celebration Party. They have made Eggless fruit cakes which use bircarbonate of soda to make the cakes rise, and tea to make them moist.
WWII Cooking 15 November
Badgers Class are getting ready for our VE Celebration Party by cooking World War Two recipes. Here we are cooking carrot cake. Carrots were used instead of sugar to sweeten the cake, as sugar was rationed at the time.
These are members of Badgers Class cooking potato Jane, a World War Two ration recipe. It uses a lot of potatoes which were easy to grow. We are looking forward to sharing our dishes with parents at our VE Day tea party. We are going to be busy cooking more dishes in preparation for this event.
World War II topic continued 12 November
After the class visit to Stibbington, we analysed the evacuee data provided to discover the age groups of the children. Subsequently we interpreted these with ideas as to why there was a greater number of certain age groups.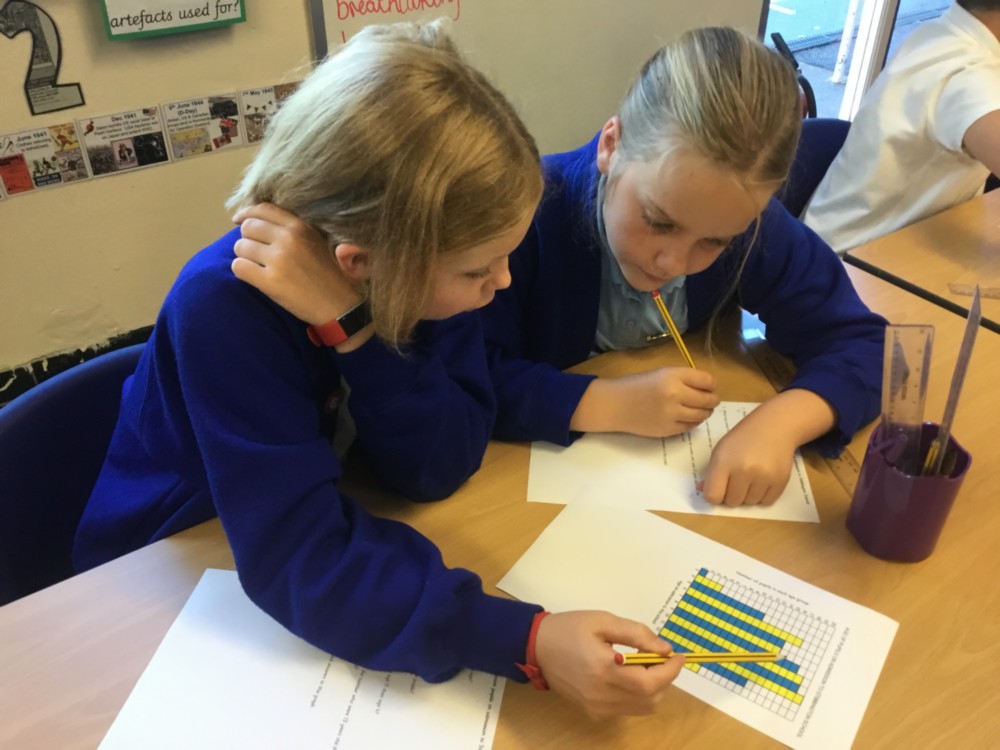 In P.E. we have been learning a variety of WW II dances.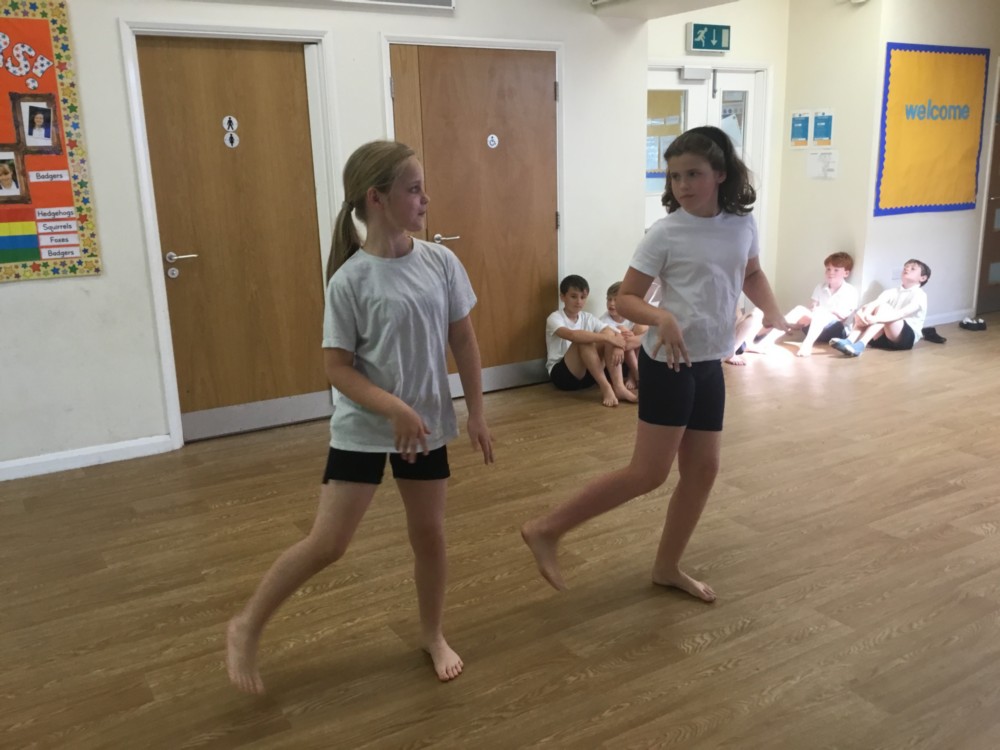 We discussed the strength needed for an Anderson shelter to protect families during the Blitz. Following on from this, we investigated strong structures in class, during DT and built shelters for a family of eggs in Forest School sessions.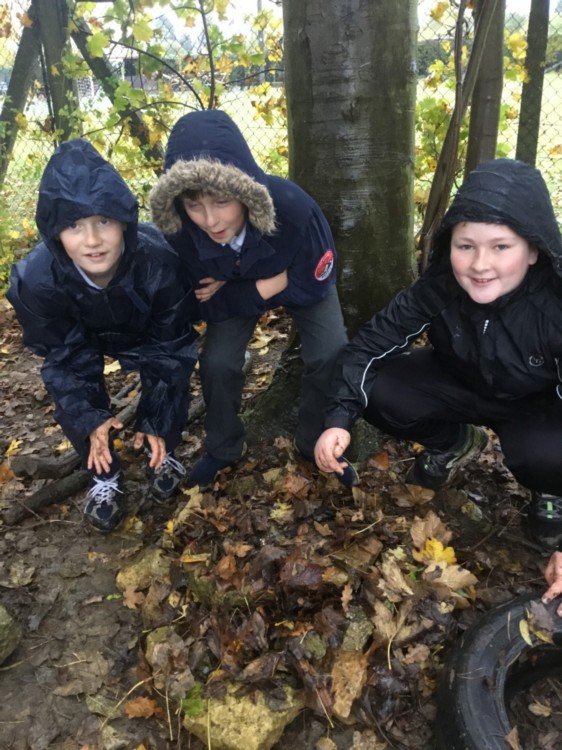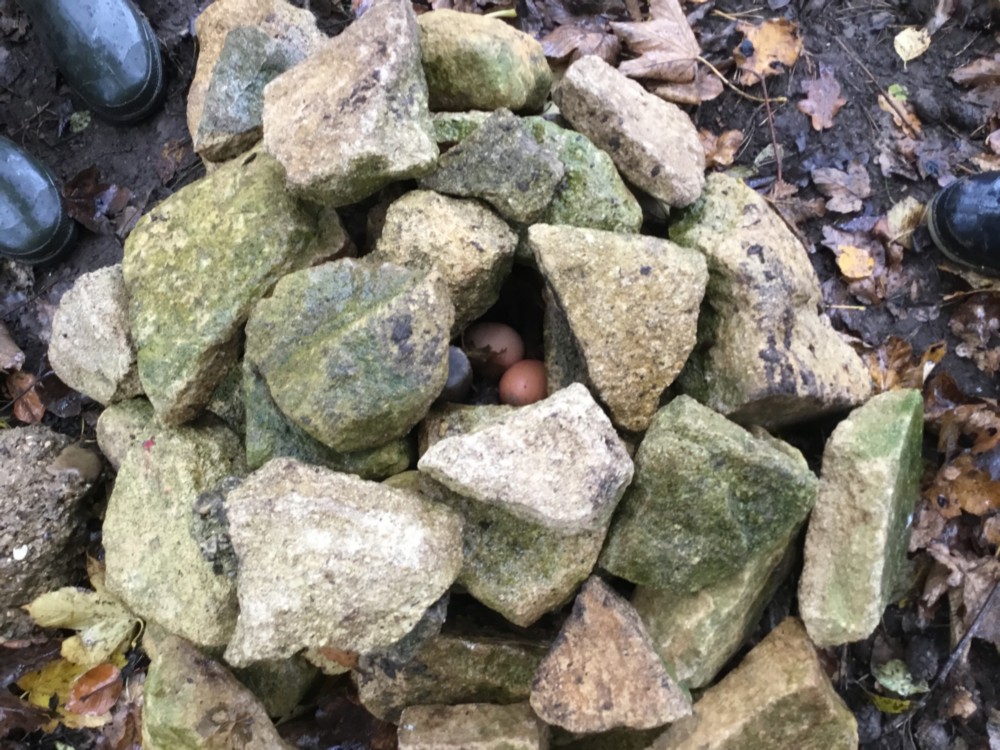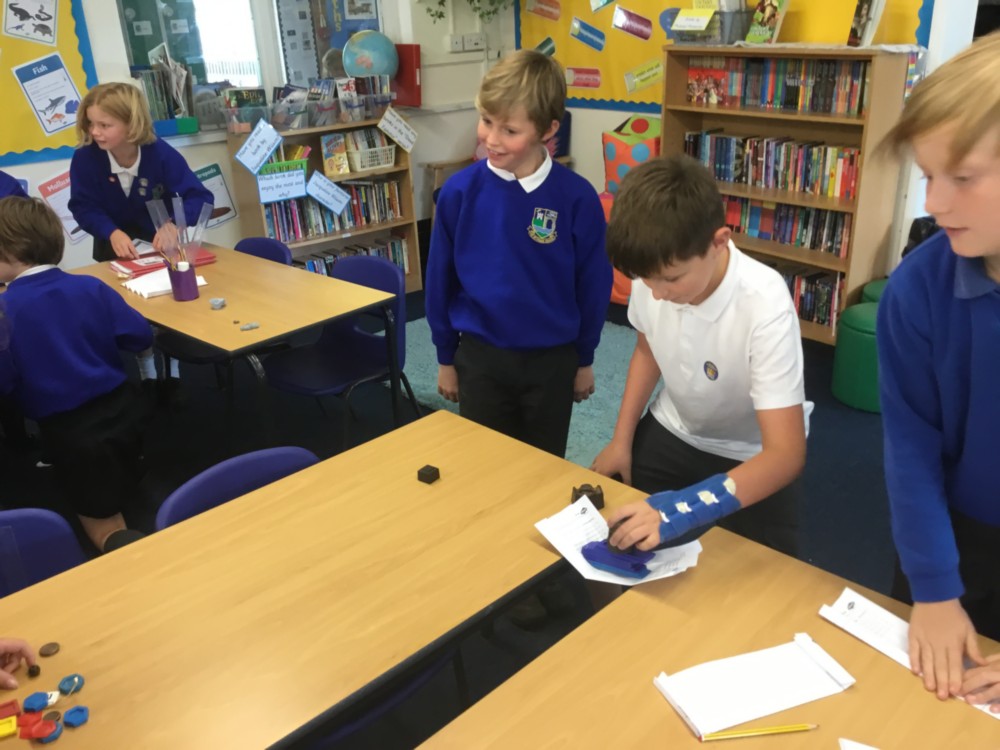 During English the class studied the life of Ann Frank and then wrote their own diary, as if in her shoes.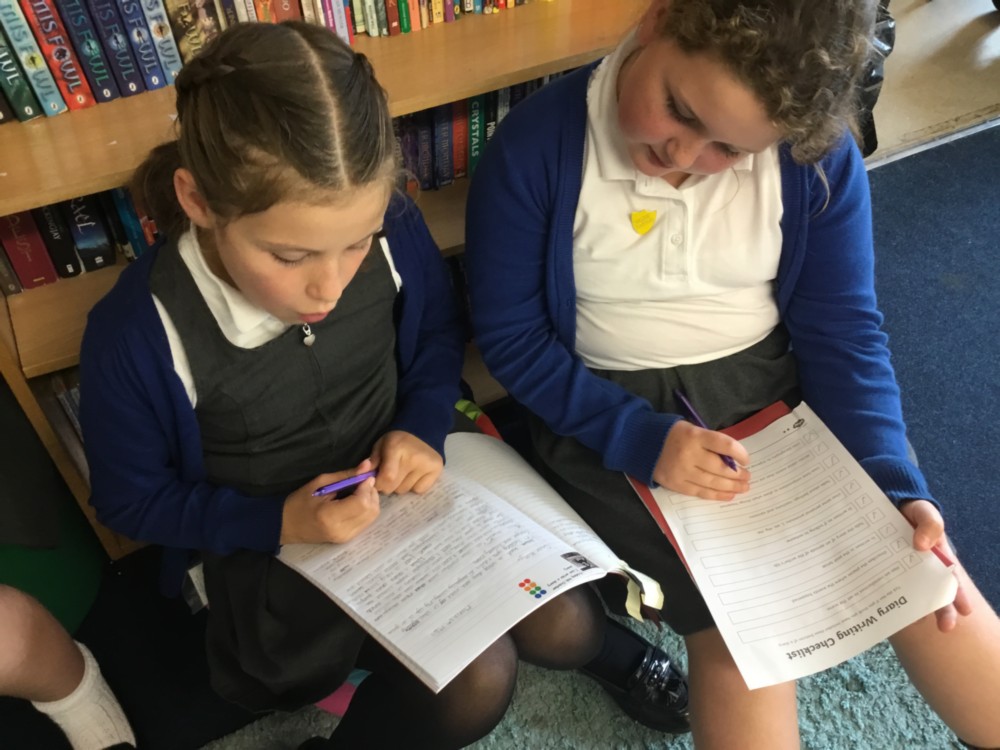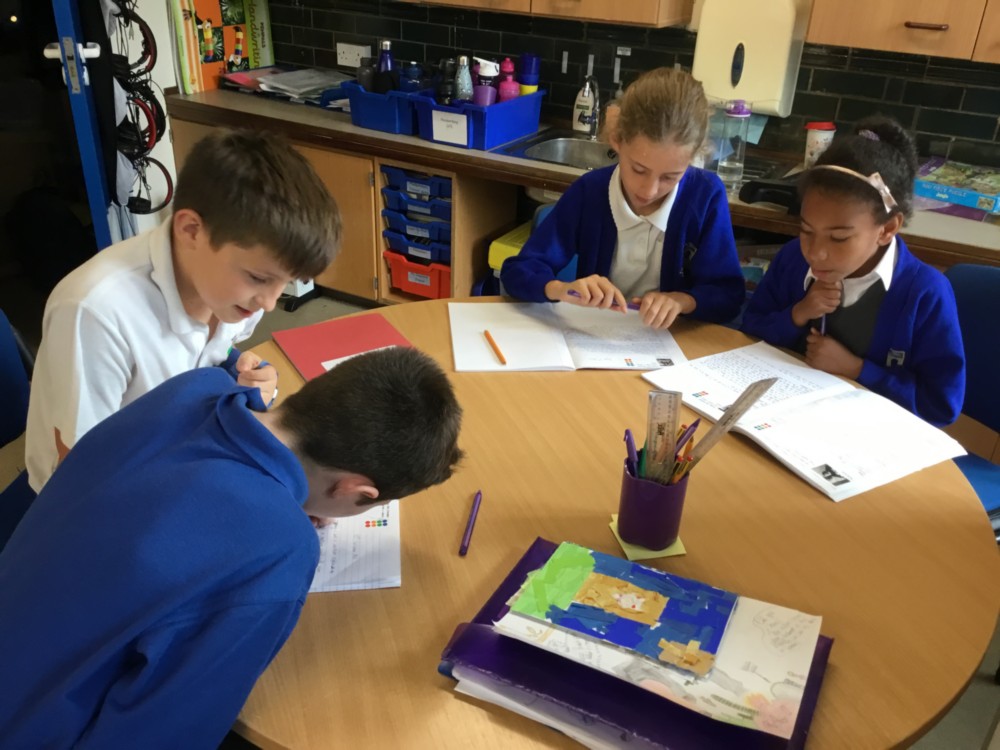 On Remembrance Day the Year 6s held a special Assembly for the whole school.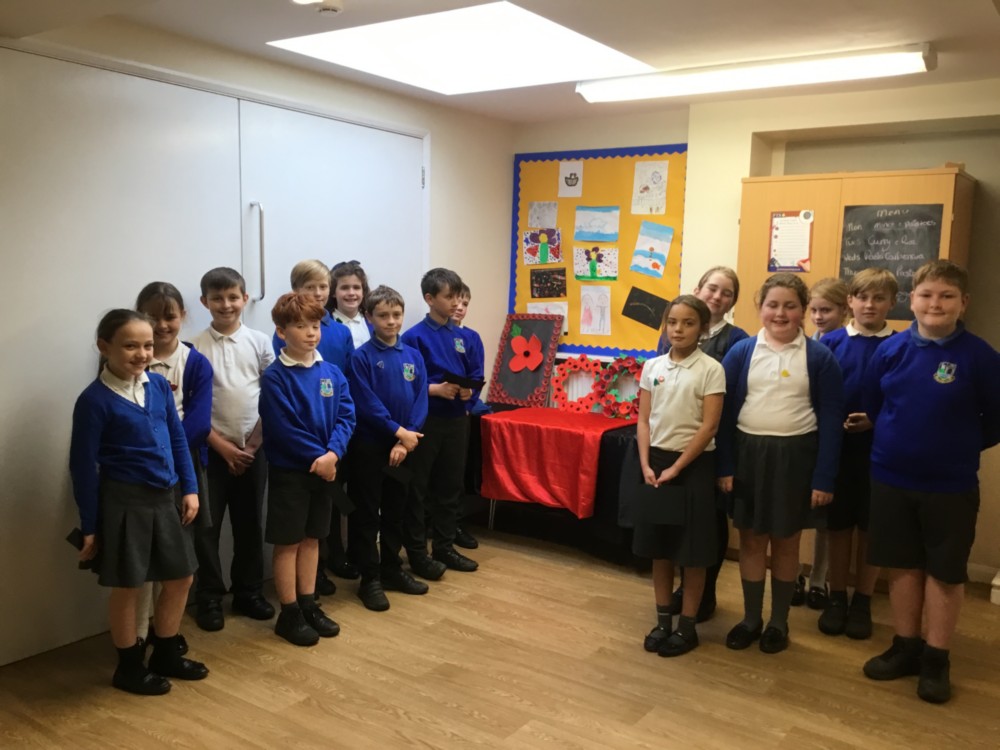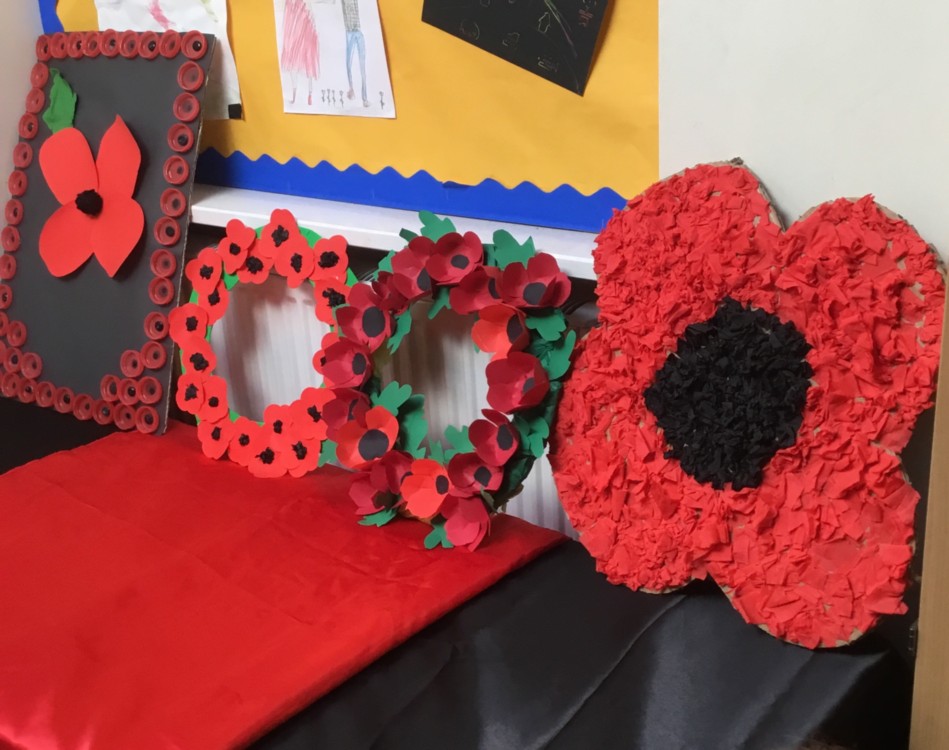 In Science we have studied micro-organisms and living things. We used our Forest School session to classify animals and plants from our school grounds.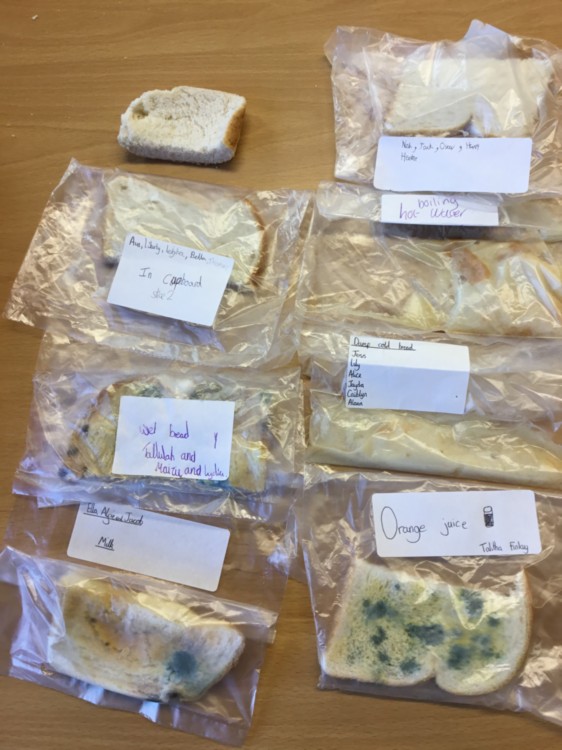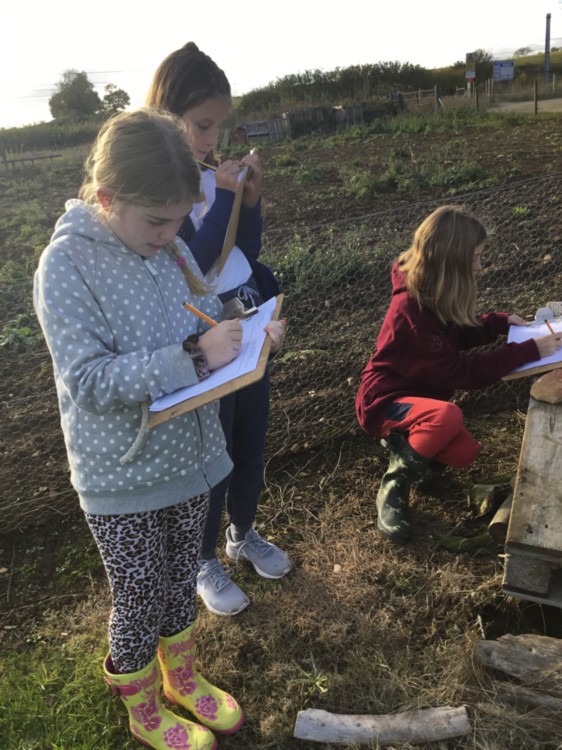 Enjoying reading in our new Reading Corner 25 September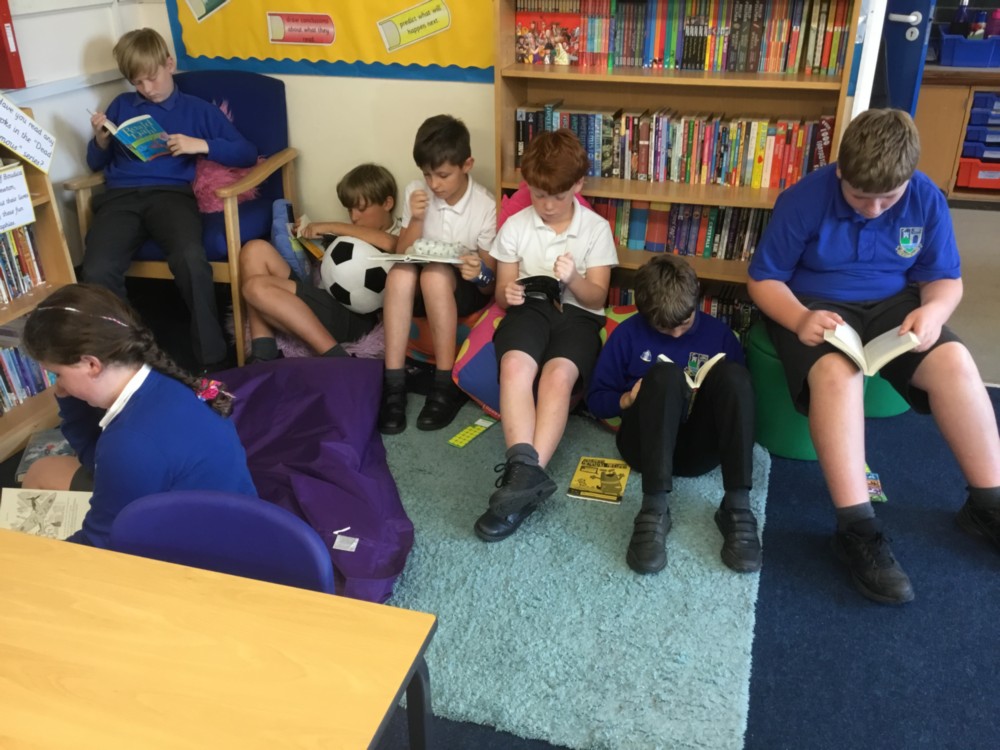 Stibbington 25 September
Badgers class had a fantastic day at Stibbington where we pretended we were World War Two evacuees for the day. Every child was named after an actual evacuee who was sent to Stibbinton. We learnt about their real families, saw where many lived and had lessons and playtime as an evacuee child.