Welcome to Badgers Class!
We are a Year 5 and 6 class. Mrs Shepherd is our class teacher and our teaching assistants are Mrs Lovesey and Mrs Issitt.
Our topic for this term is "Gallery Rebels" which is all about artists and their styles of art.
Children In Need 13 November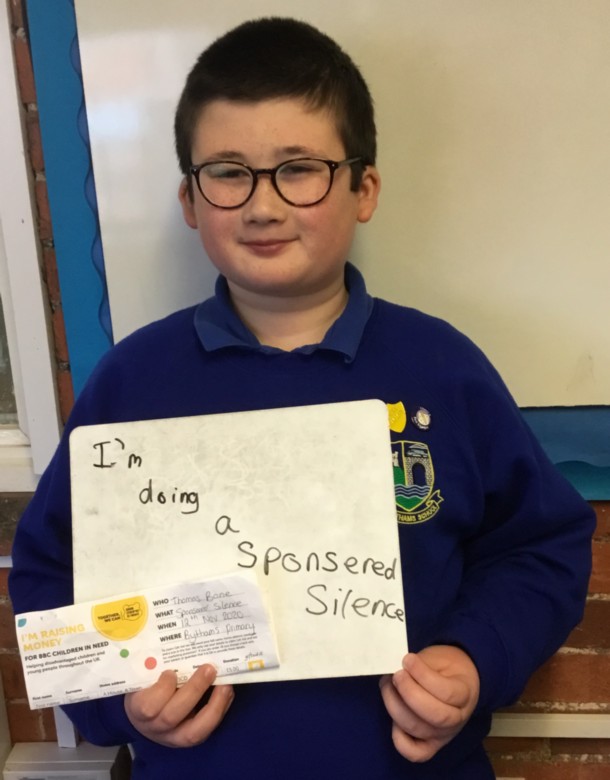 Thomas, from Year 6, raised £16 in sponsorship for Children In Need by remaining silent at school. His white board and pen were his best friends as they were the only way he could communicate during lessons and with his friends at break and lunch times. It was a fun way of raising money. Congratulations Thomas!
Remembrance Day Assembly 11 November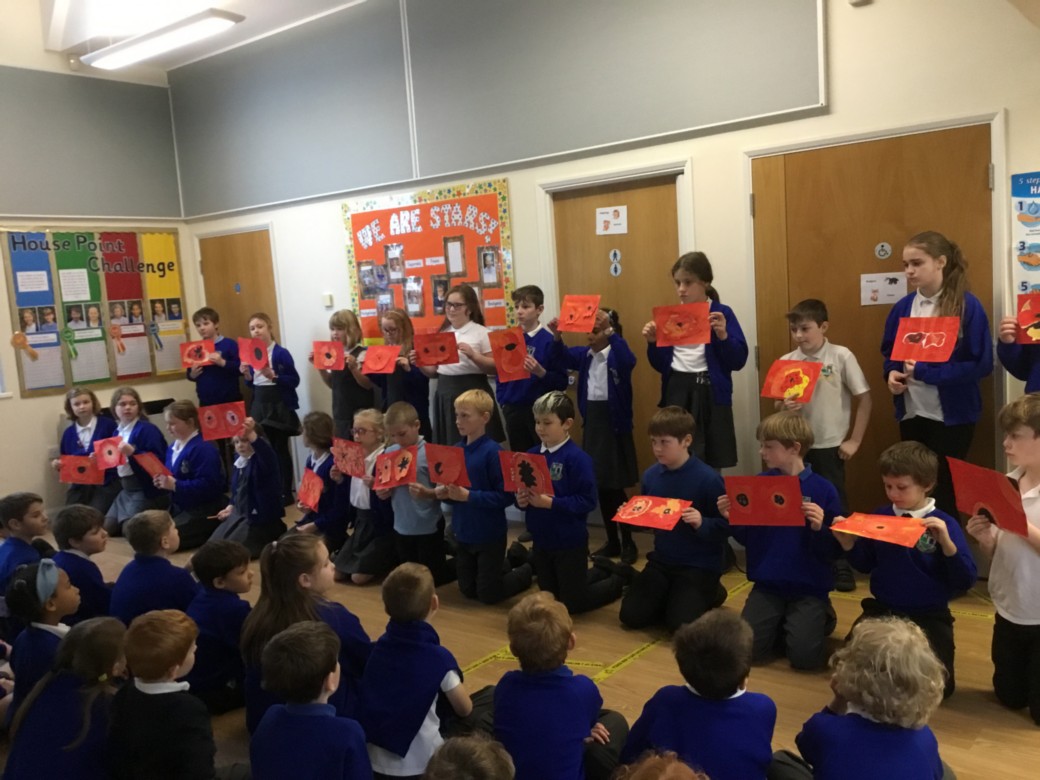 On Wednesday 11th November Key Stage 2 held their Remembrance Day Assembly, thinking especially of people from other countries who fought alongside the British forces. Badgers Class shared their poppy paintings which were based on the work of the artist Georgia O'Keefe.
8 Times Tables
The Year 5s and Year 6s have been learning their 8 Times Tables. Please take a look at their wonderful videos.
Show Racism the Red Card 23 October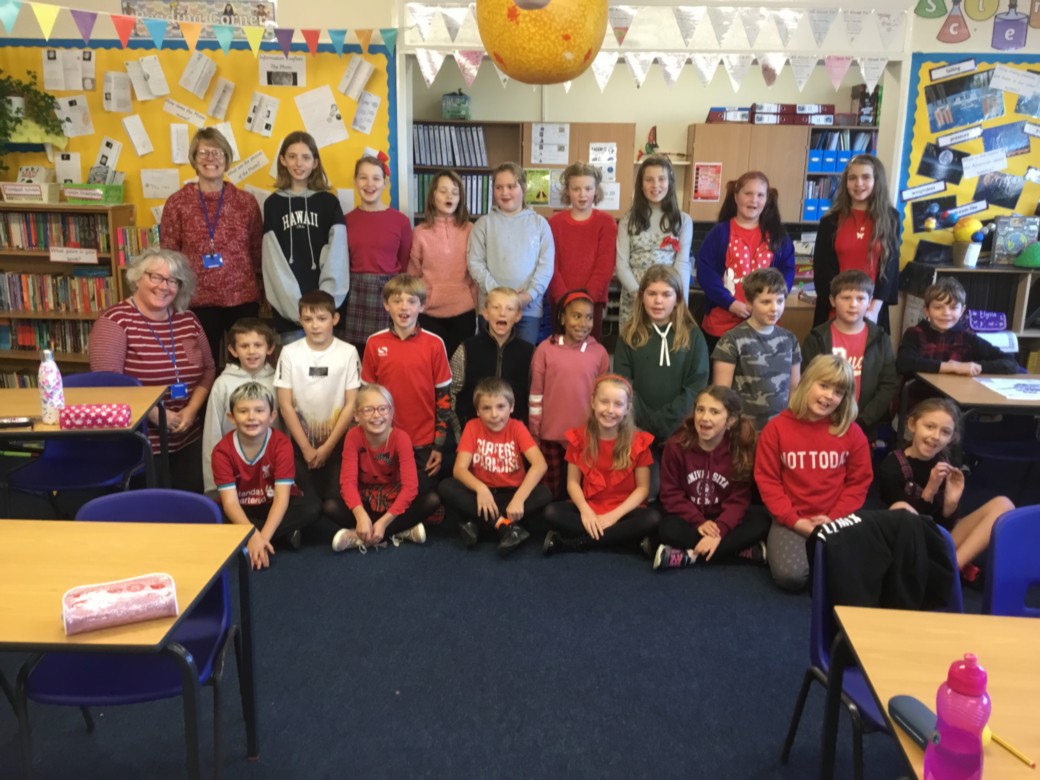 On the last day of term, all pupils dressed in red to support "Show Racism the Red Card" campaign.
Stargazers homework
Rockets 22 October
To mark the end of our Stargazers topic, Badgers sent various rockets into the sky. We were investigating how far each rocket could travel, and some managed to shoot way up into the sky, and one even travelled the length of our school field!
Moon Collage 14 October
As part of Design and Technology studies, the class is making a large collage moon using fabrics, wools, buttons and beads. Everyone is learning how to sew using a variety of thread and how to transfer paper designs onto fabric.
New Term 11 September
We have had a fantastic start to the term with everyone working hard and having fun. Please take a moment to look through our photos of the Science, Music and P.E. activities then ask your child about them.