The Squirrels class teacher is Marie Marshall and the other adults working in the Squirrels classroom will be Mrs Blewett, Mrs Foster, Mrs Pearce and Mrs Derry-Ward.
If you wish to contact us, please email squirrels@bythams.lincs.sch.uk
2021 Autumn Term with Squirrels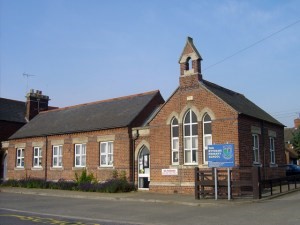 Our topic this term is 'School Days', which allows the children to put our school into a geographical context, learn about the changes to the school and about the staff who work here. In the School Days project, your child will have the opportunity to take part in a traditional Victorian class and will learn about the differences between schooling in the Victorian era and schooling today. They will learn about objects found in a Victorian classroom and how they were used. They will research Samuel Wilderspin, an important figure in the development of schooling for young children in the Victorian era, whose ideals are reflected in schooling today. They will learn to describe the passage of time through study of past, present and future tense vocabulary. Please click and download the knowledge organiser.
Alongside this topic, the children will be doing lots of other exciting activities such as making a church visit to Little Bythams church to deepen their understanding about Christianity, as this is our focus in RE. They will be designing and making a glove puppet; learning many design and technology skills using textiles along the way. In PE they are going to be learning and practising football skills. We are going to be learning about the technology around us in computing and using and identifying functions on a computer keyboard. In maths we will begin with place value and move onto addition and subtraction. In English we will continue to build upon the children's phonic knowledge for reading and writing, the Year 2 children will be preparing for the Phonic Check later in the Autumn term. We will be using Read Write Inc for the majority of our English lessons this term. However the children will also be listening to and using the story 'The Day the Crayons Quit' by Oliver Jeffers, to support other writing and reading activities.
We are excited to begin a new year at the Bythams Primary school and to meet many new faces in the Squirrels class. As always, I am happy to help with any questions you may have about your child's education. I continue to be grateful for all the support you give to me and your children and I look forward to working you with you this year.