A warm welcome to Foxes class which has a mix of Year 3 and Year 4 children. This term we are studying the topic Potions which is based around the wonderful book Harry Potter and the Philosopher's Stone.
Super Science – Solids, Liquids and Gases
In Science this term we have had great fun looking at the properties and solids, liquids and gases.
Brilliant Balloons
We filled three balloons, one with air, one with water and one where the water had been frozen. We then investigated the properties of each: how it rolled, did it change shape when squeezed, how it swung and so on. We then discussed what happened and why.
We also filled a balloon with bicarbonate of soda and a bottle with white vinegar. We covered with top of the bottle with the balloon and tipped the bicarb into the vinegar. The children were amazed to see the balloon inflate as if by magic!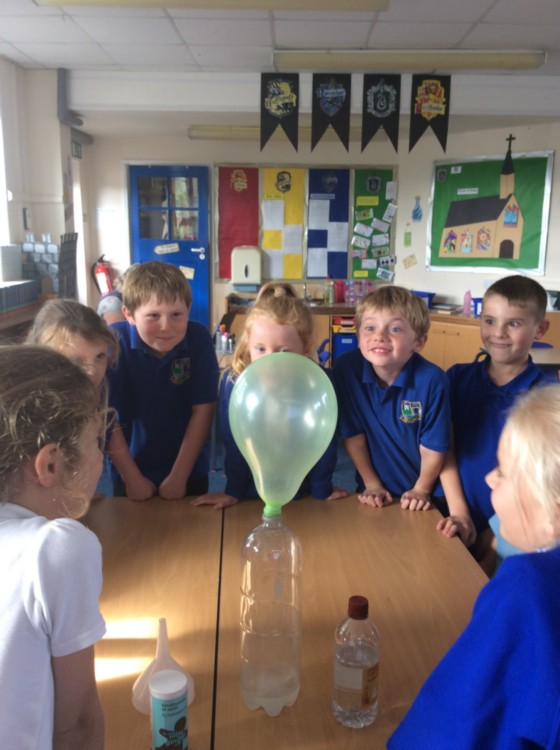 Powerful Particles
We then studied how particles were arranged in solids, liquids and gases and then showed our knowledge through being a certain particles and behaving accordingly!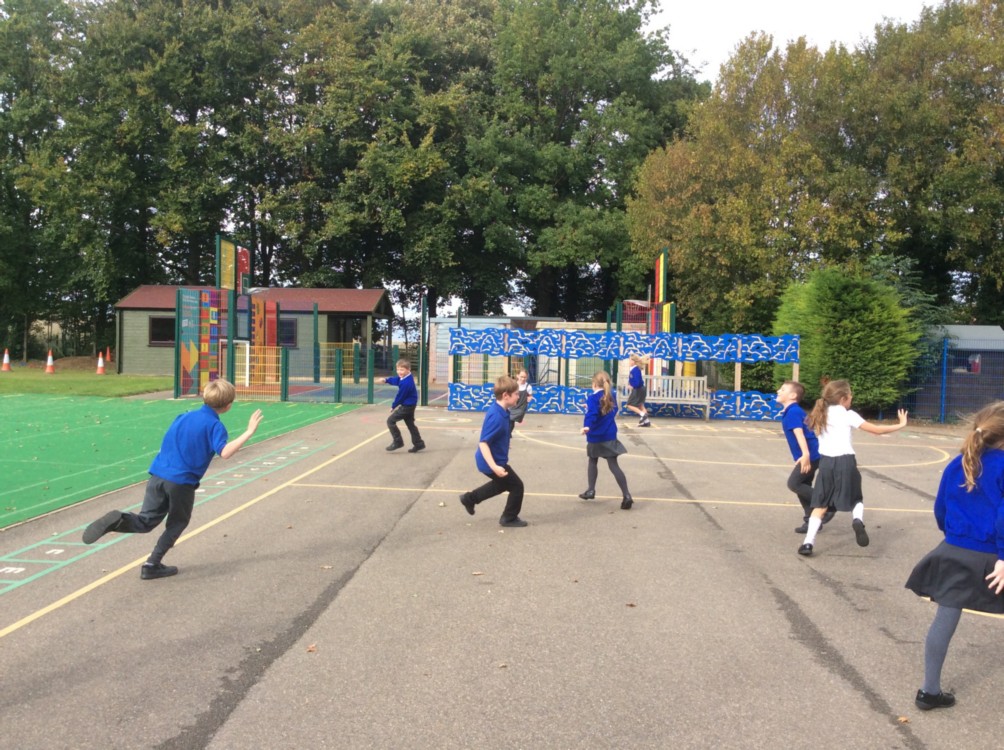 Foxes Class as a gas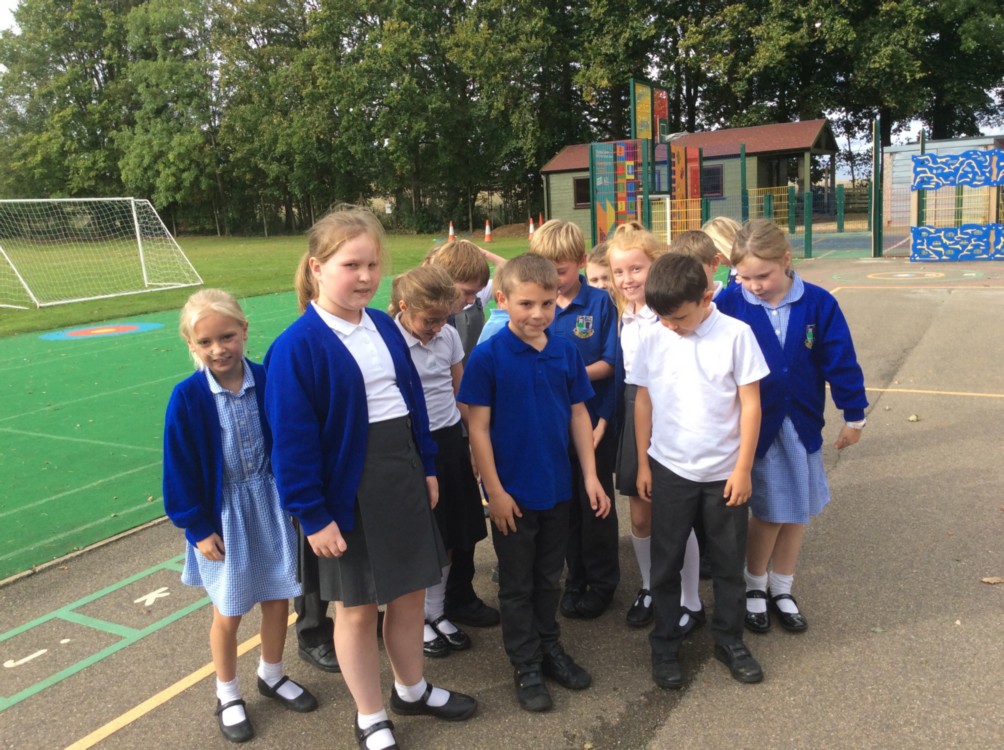 Foxes Class as a liquid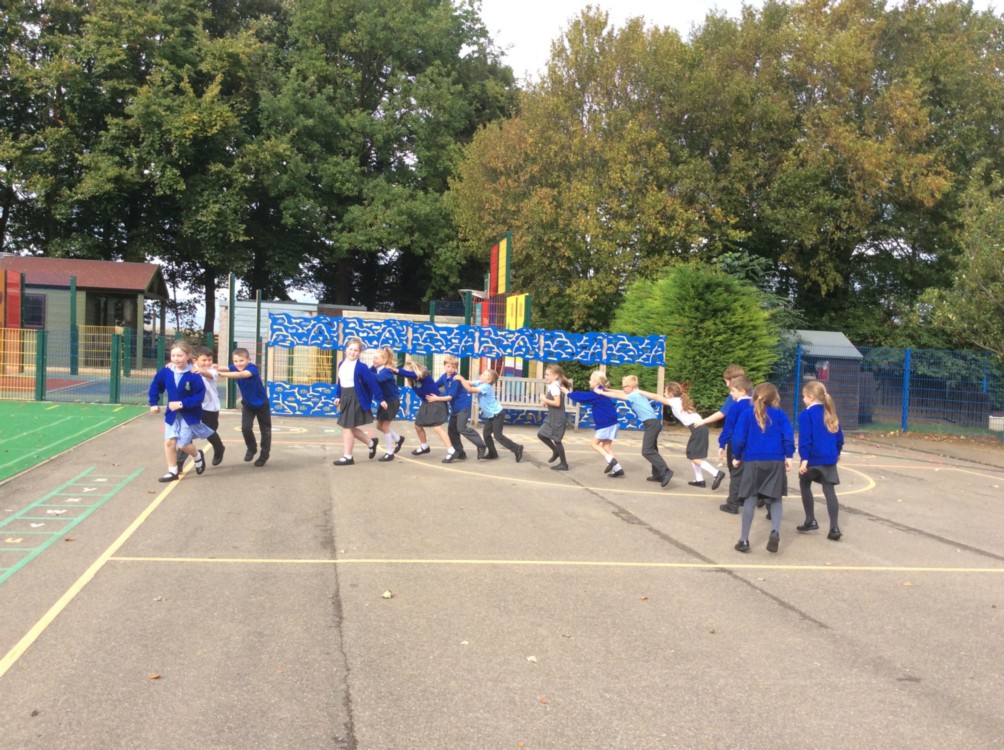 Foxes Class as a pouring liquid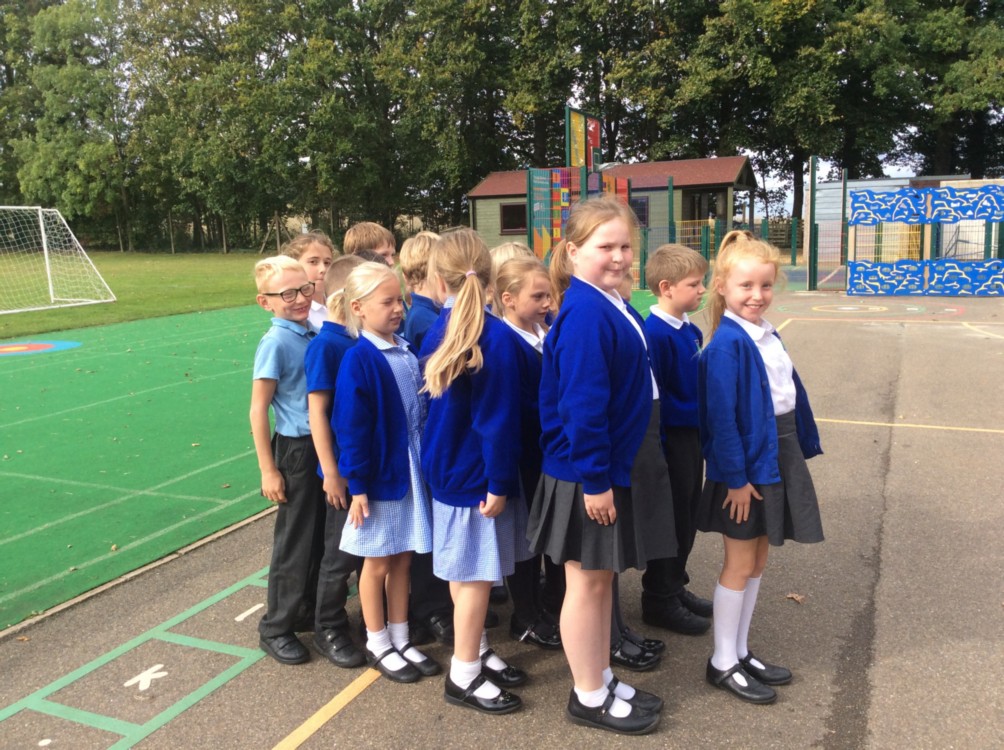 Foxes Class as a solid
Harry Potter WOW day
To launch the topic we had a Harry Potter day where we all came to school dressed up as characters from the book.  We began the day listening to some of the book read by the wonderful narrator Stephen Fry.  We then, working in pairs, designed our own magical school, making floor plans of room they thought might be in a magical school. 
We then read the extract where Harry is first introduced to magical food, on the Hogwart's Express.  We then designed our own magical sweets and chocolates.
All this was interspersed with parts of the story being read.
Finally, we did a Magic Milk experiment.  We poured milk into flat containers and the added drops of different food colourings.  We then added washing up liquid using a cotton ear bud and were amazed at how the colours zoomed away from the detergent.  It was quite spectacular!  All in all a really magical day!